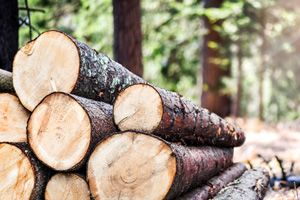 Logging workers do a great deal of physical labor and work with specialty equipment every day they are on the job. With these responsibilities, there may be a significant risk of injury. This is especially likely if employees are not adequately trained, are inexperienced, and do not work under the appropriate supervision. But if a logging worker is injured on the job, will this individual be forced to face these issues alone? It is necessary to learn and understand your rights when you are injured.
Whether you work in logging or generally keep employment with some physical risk, we recommend you make an effort to understand your rights. If you want a brief breakdown of your fundamental rights at work, Rubin, Glickman, Steinberg & Gifford, P.C., can offer some helpful insight and information. We dedicate ourselves to working toward our clients' successes, and they impart significant trust so we can support them and help them win the compensation they deserve. Our team also has access to many helpful resources, strategies, and tools that may benefit you.
What Rights Do Injured Pennsylvania Logging Workers Have?
Any risks associated with work are the responsibility of the employer. This means loggers are entitled to sufficient safety equipment, training, supervision, and assistance. Additionally, logging workers are entitled to compensation for at least a portion of their medical bills when injured at work.
Your right to safety at work is legally enforceable. If you are facing a dispute with your employer regarding your safety or due compensation, contact a Pennsylvania workplace lawyer for advice and representation. 
Who Is Responsible for Injuries at Work in Pennsylvania?
In most circumstances, the employer is responsible for injuries in the workplace. That being said, there are circumstances in which another party is liable, such as:
Equipment and safety gear manufacturers
Coworkers
Premises owners or renters
Miscellaneous third parties
We recommend you work with a lawyer to determine who is liable for your injuries and any compensation. Most often, you will need to identify who is responsible for your losses and take legal action against them to receive the compensation you need. In some cases, more than one party may be liable.
How Can a Lawyer Help?
We recommend you work with a lawyer for assistance if you choose to take legal action against the responsible parties. Your personal injury attorney can help in several ways throughout the legal process, including speaking on your behalf, avoiding mistakes, completing and filing paperwork, and much more.
Please refrain from representing yourself during legal circumstances, as this can introduce unnecessary risks that may harm your opportunity to succeed. You may misrepresent yourself and lose a portion of the compensation you would otherwise receive. A lawyer is far more likely to represent you fairly and favorably, helping you win the recovery you need. We suggest speaking with an attorney as quickly as possible to improve your chances of favorable results.
Injured at Work in Pennsylvania? Get the Support You Need With Lawyers From Rubin, Glickman, Steinberg & Gifford, P.C.
If you suffer injuries due to workplace issues, please reach out to us at Rubin, Glickman, Steinberg & Gifford, P.C., for assistance. Our lawyers are talented, compassionate, and dedicated, and our team has over 65 years of experience in personal injury and criminal defense law. We can offer you the vital support you need to succeed.
If you want to discuss your case, protect your rights, prioritize your recovery, and hold the responsible parties accountable for your losses, please do not hesitate to get in touch with us. You can reach us by calling (215) 822-7575 or completing our contact form at your earliest convenience, whichever you prefer. We look forward to working with you toward your success.