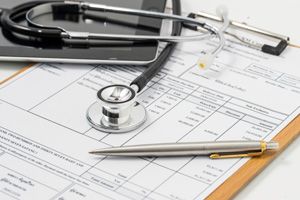 It is always important to understand exactly what you are paying for, especially considering how expensive medical care can be. However, this is especially true in a personal injury case, as the amount spent on medical care dictates the amount of compensation you can fight for. Medical facilities can sometimes make it difficult to retrieve a detailed list of every expense you will need to pay, which is why it is beneficial to have a seasoned attorney at your disposal who knows how to navigate the various aspects of a personal injury case.
At Rubin, Glickman, Steinberg & Gifford, P.C., we know how challenging it can be to tackle the various aspects of personal injury cases and are proud to be able to take that weight off our clients' shoulders. Our attorneys can help you request an itemized bill and any other documents you may need for a successful resolution of your claim. Contact us today to work with a firm as committed to your best interests as you are.
How to Request an Itemized Medical Bill After a Car Accident
Medical facilities often require that patients request different types of billing statements in various different ways. Most medical facilities tend to accept requests by mail, email, fax, or in person. However, the best way is often to make a request by calling the facility's main phone number (for smaller facilities) or the billing department for larger facilities such as hospitals. When calling, it is important to ask about the best method for making a request and whether there are separate methods specifically for requesting an itemized bill statement and record.
A facility's phone number can typically be found by searching the name of the facility online. Some healthcare facilities may require specific signed documentation from the patient to provide an itemized billing statement, while others may send the statement when requested over the phone. Furthermore, in some instances, it is necessary to pay a fee to access a copy of the itemized billing statement.
Important Components on a Medical Bill for a Personal Injury Claim
Medical billing statements can be formatted in different ways depending on what is required by the person reading the statement. For a personal injury claim, it is essential to obtain an itemized billing statement that an insurance adjuster can use to evaluate damages accurately. 
You will need to request an itemized bill for each medical facility in which you received care for injuries related to the accident. These bills must contain a "date of service," which clearly states when the facility provided their medical services to you. The relevant dates range from the date of the accident until you no longer need medical treatment. An itemized bill must also include ICD-9 and CPT codes, which are the diagnosis and procedure codes that inform the insurance adjuster on what exact treatment you received. Furthermore, the itemized bill needs to reflect any patient balances, co-payments, and insurance payments.
Injured by a Negligent Driver? Contact Rubin, Glickman, Steinberg & Gifford, P.C. Today
Obtaining a copy of your billing statements should, in theory, be simple.  However, the process is often purposely convoluted and complicated. Ordinarily, the complex process is simply an inconvenience, but when it comes to your personal injury claim, it can be a complete disruption. At Rubin, Glickman, Steinberg & Gifford, P.C., we help our clients through every step of the process. We are here to ensure that you obtain the necessary documents and information you need to support your claim.
At Rubin, Glickman, Steinberg & Gifford, P.C., we handle the legal aspect of a personal injury case so our clients can focus on their health and getting back on their feet. We are committed to helping victims of negligence recover the fair compensation they are owed and deserve. Schedule a consultation today by completing our contact form or calling (215) 822-7575.