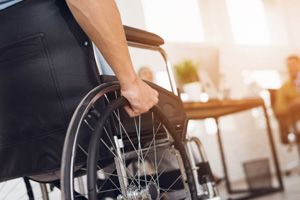 Regardless of their age or experience, anyone can be involved in a car accident and suffer an injury. Car accident injuries can range in severity, but many accidents result in the victims sustaining life-altering injuries. Even though most people survive car accidents unscathed, accidents that result in catastrophic injuries are still prevalent.
One such injury is paralysis, which can be devastating to experience. For those with paralysis, every aspect of their life has changed. A massive shift like that is sure to be costly financially and emotionally. Car accident victims who have paralysis have the opportunity to pursue compensation to recover their losses from the accident.
Modify Your Living Situation to Accommodate Your Condition
Moving around your home becomes significantly more difficult when you are paralyzed. To accommodate your condition, you will have to modify your home to make it more accessible. Many people living with paralysis engage in home modification, so you may be able to talk to your doctor or reach out to your community to access resources that can help you determine which modifications will be suitable for your needs.
These resources may also inform you of contractors and vendors that can carry out the modifications for you. For example, your entryways and doorframes could be widened to accommodate a wheelchair. Also, you could adjust the height and number of electrical outlets in your home to accommodate medical equipment.
Talk to a Doctor About Treatment That Suits You
While there are many different types and degrees of paralysis, it is usually divided into four groups based on which part of the body is affected. Monoplegia, hemiplegia, paraplegia, and quadriplegia are the four types of paralysis. The type of treatment that suits you will depend on which form of paralysis you are experiencing.
Talk to your doctor about finding the best equipment for you, options for rehabilitative therapy, plans for ongoing medical care, and potential future health issues. Paralysis is a life-changing condition, so it is best to take advantage of your doctor as a long-term resource for managing your condition.
Consider Filing a Legal Claim to Recover Costs of Paralysis Care
Paralysis requires lifelong care. People living with paralysis typically require ongoing medical treatment and adaptive equipment to facilitate movement and stay in good health. However, long-term care and adaptive equipment are costly.
In addition, paralyzed individuals usually cannot return to their original jobs, so their injury may lead to reduced income. These expenses, loss of income, and the general emotional impact of losing your mobility can be overwhelming. Filing a lawsuit to recover damages may be the best approach to alleviating this situation.
Schedule a Free Consultation to Learn More About Your Legal Options
No one can anticipate another driver's negligence. Paralysis is one of many troubling consequences of being in a car accident. On top of the cost of medical treatment and doctor's visits, you may also have to cover the cost of special medical equipment, vehicle damage, and the impact on your mental health. Anyone whose life has been altered by paralysis should be aware that they can take legal action to recover any losses from their car accident.
Having a competent catastrophic injury lawyer on your side is critical to the success of your case. Pennsylvania residents can rely on Rubin, Glickman, Steinberg & Gifford to provide award-winning personal injury-related legal advice. We have over 65 years of experience in the field and are well-prepared to help you explore your legal options. Call us at (215) 822-7575 or submit our contact form to schedule your consultation.