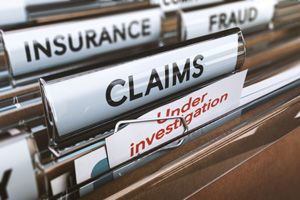 When you are filing an insurance claim with your insurance company, the expectation is that you will be treated fairly. Unfortunately, insurance companies are not focused on helping your recovery after an accident. Their goal is to protect their bottom lines which more often than not translates into exercising bath faith tactics designed to undervalue or deny your claim. Insurance companies are businesses, and like any business, their goal is profitability. However, when an insurance company puts profit above your best interest using bad faith tactics, you may have cause to file a lawsuit to recover what is rightfully owed to you.
At Rubin, Glickman, Steinberg & Gifford, P.C., we have seen firsthand how insurance companies use bad faith tactics to undervalue or even deny a person's claim. Our attorneys understand the intricacies of these tactics and know how to push back against them to ensure our clients' rights are protected. We go the extra mile to help ensure our clients recover fair compensation regardless of how challenging insurance companies make it.
5 Signs Your Insurance Company Is Acting in Bad Faith
Insurance companies cannot legally use bad faith tactics to deny claims. There are consumer protection laws that prevent insurance companies from using these tactics. However, the issue is that identifying and handling bad faith tactics can be challenging for individuals who do not know the ins and outs of the insurance industry or have never filed a claim before. This is why it is always beneficial to contact a knowledgeable attorney who can identify these tactics and protect you against them.
Some of the most commonly used bad-faith tactics include:
1. Lack of Communication
Regardless of the insurance company you have chosen to purchase coverage from, timing is always crucial after an accident. The sooner a claim is filed and resolved, the better. However, insurance companies know that the longer they wait, the more likely evidence may be misplaced or forgotten, so they give insurers the runaround. Lack of communication is a red flag. Insurance companies know that people who are made to wait long are often more willing to accept less just to get the process over with.
2. Unreasonable Demands for Documentation
After an accident, to properly investigate the legitimacy of your claim, it is necessary to provide a variety of documentation. However, if the demands become unreasonable or they ask for documents that are entirely unrelated to your claim, this is a sign that your insurance adjuster is attempting to make the process more difficult for you than it needs to be.
3. Lowball Settlement Offers
Attorneys always advise being cautious about accepting an insurance company's first offer, especially if you have not consulted with an attorney. When it comes to settlement amounts, it is important to understand the true value of your claim. An insurance company may offer a settlement that seems fair, but they are likely offering less than what you deserve. It is important to speak with an attorney who can work to ensure you recover fair and maximum compensation.
4. Denied Claim
It is common for insurance companies to fail to follow protocol and deny your claim off the bat. They may have the right to deny your claim, but they need to inform you of the specific reasons your claim was denied.
5. Failure to Pay
Once it comes time to receive your payment, it is not uncommon for people to run into issues. For instance, an insurance company may delay paying a claim without reason, offer less money than the claim is worth, or even refuse to pay it altogether.
Protect Your Right to Fair Compensation by Contacting Rubin, Glickman, Steinberg & Gifford, P.C.
Insurance companies are meant to help people get back on their feet after an accident. However, they are often more focused on their own profits than the needs of their insurers. At Rubin, Glickman, Steinberg & Gifford, P.C., our focus is on protecting our clients' rights. We are more than ready to push back against insurance companies, even if it means going to trial to ensure our clients recover what they are owed.
Rubin, Glickman, Steinberg & Gifford, P.C., is committed to helping our clients secure the best possible outcomes for their claims. Our priority is the protection of our clients' best interests. Contact us today through our contact form or call (215) 822-7575 to schedule a free consultation.