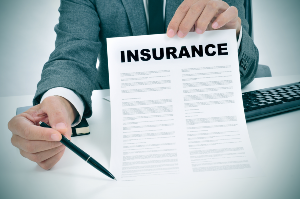 While having auto insurance offers a certain degree of security on the road, it's important to remember that insurance companies are businesses with one goal in mind: making profits. Even when they know their policyholder is responsible for the accident, they often resort to seedy tactics to devalue a claim and reduce their liability. When insurance companies know claimants do not have legal representation, they are often more reluctant to pay accident victims what they're rightfully owed.
If you've been injured in an accident caused by another driver's negligence through no fault of your own, you should not have to pay for your medical costs or property damages. Partnering with an experienced Pennsylvania car accident attorney can provide you with assurance knowing you're protected from common tactics insurance companies use to devalue your claim.
What Tactics Do Insurers Use to Devalue Car Accident Claims in Pennsylvania?
After an accident, you file a claim with the liable party's insurance company. At that point, even with your own insurance company, the adjuster working on your case will analyze the details and look for opportunities to reduce liability or devalue your accident claim. Some of the most frequently used tactics include:
1.   Partial or Full Claim Denial
In many instances, insurance companies will deny that their policyholder was at fault and dispute liability as a means to disprove claims. They may contend that you're partially or fully responsible for the collision or even claim another party is really to blame.
When insurance companies cannot deny their policyholder's fault, they may downplay medical claims and argue that you couldn't have been injured to the extent you have been. This is simply a ploy to lower their payout. Insurers are not medical specialists, and any argument for minimizing your injuries is a tactic to cut costs.
2.   Postponing Claim Processing
One tactic that insurance companies use to devalue or reduce their liability is to delay the final processing and distribution of payments. That might involve adding piles of paperwork, ignoring your calls, or pushing you to refile your claim. This tactic is done to exhaust accident victims who are potentially dealing with expensive medical bills, hoping they'll become increasingly anxious for payment and consequently willing to accept a lower payout.
3.   Early Settlement Offers
Before offering any payout amount, insurance companies will closely examine their policyholder's liability. Suppose they find that their policyholder is responsible for the accident. In that case, the insurance adjuster will typically offer an early settlement amount to reduce the risk of being forced to pay out a more extensive, court-ordered settlement in the end. While the initial settlement offer may be tempting to accept when facing mounting medical and repair bills, this amount is usually far less than the full value of your claim after considering the long-term medical costs of rehabilitation.
4.   Requesting an Authorized Release of Medical Records
Another tactic insurance companies might attempt to devalue your claim or avoid paying is to request that you authorize the release of your medical records. While this may seem innocent enough, this request is used to get information to deny your accident claim.
Once insurers have your signed authorization, they can legally gain access to the entirety of your medical records, with data from every medical specialist you've ever seen. Insurers will scrutinize every detail of your medical records if it helps them avoid paying out. For instance, they may claim that you had a preexisting condition. With this in mind, you should never allow insurance companies access to your medical records.
5.   Warning You Not to Retain Legal Representation
Finally, one of the most outrageous tactics insurers resorts to devalue claims is to advise accident victims to forgo seeking legal advice. They may tell you that a lawyer isn't worth the expense—a blatantly false fact, as most personal injury attorneys don't get paid unless they recover compensation for their clients. Insurance adjusters may also state that hiring an attorney will significantly reduce their settlement amount. However, countless studies show that accident victims who retain legal counsel receive substantially larger settlements than they would have without an attorney's help.
An experienced personal injury lawyer will know how to build your case in a manner that adds a great value that's generally more than sufficient to pay for legal fees and your losses. This insurance tactic is no more than an effort to keep you in the dark about your legal options and can potentially cost you tens of thousands of dollars.
Get Help from an Experienced Montgomery County Car Accident Attorney Today
If you have suffered injuries in a car accident in Pennsylvania, you need expert legal counsel on your side who can negotiate and handle the insurance companies for you. At Rubin, Glickman, Steinberg & Gifford, our car accident attorneys are committed to securing full and favorable compensation for our clients' medical costs, property damage, lost wages, and more.
For over 65 years, our personal injury attorneys have advocated for our clients' best interests in Montgomery County and throughout Pennsylvania, recovering millions of dollars for our community's injured members. To schedule a free case review with a skilled personal injury lawyer, complete a contact form or call today at 215-822-7575.