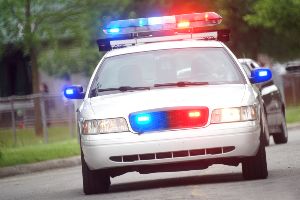 High-speed police chases are not new or unheard of, and they are frequently fatal for innocent bystanders, pedestrians, and motorists. During police pursuits, more than 5,000 people have been killed and thousands of others were seriously injured as officers chased drivers at high speeds and in hazardous situations. These pursuits often occurred as a result of minor infractions, according to a USA TODAY analysis report.
Traditionally, both the victim seeking damages and the alleged negligent party are regarded as private individuals in a personal injury lawsuit. But what if a police vehicle hits you while they are trying to stop a crime? When liability lies with an employee or agency of the government, there are several gray areas and issues to address. However, you could receive compensation for your damages if a loved one was killed in these circumstances. Read on for the details.
How Does Pennsylvania's Sovereign Immunity Act Work? 
Historically, government entities have been protected from liability by the doctrine of sovereign immunity, which originated in England. In accordance with the sovereign immunity doctrine, the U.S. government and its employees are protected from certain types of litigation involving injury cases. Thus, it may be difficult for accident victims injured as a result of the government's negligence to collect damages they might otherwise be able to recover if the lawsuit had been filed against another person or company.
The Sovereign Immunity Act does, however, contain some exceptions that allow for lawsuits against the Commonwealth of Pennsylvania for injury. One of them has to do with motor vehicle liability, which relates to government-owned motor vehicles. To sue the government in a negligence claim, you must provide timely notice along with supporting documentation. A Commonwealth party may be sued under the sovereign immunity act for a maximum recovery of $250,000 for any one plaintiff, or $1 million for all plaintiffs combined. Generally, five types of damages are allowed: (1) past and future lost income; (2) pain and suffering; (3) medical costs; (4) loss of consortium; and (5) property losses. There are also a series of requirements one must meet in order to make a viable claim against a Commonwealth party, such as severity of the injury and a minimum threshold amount of medical expenses.
When Is It Permissible for Cops to Pursue a Criminal? 
In Pennsylvania, initiating a pursuit of a vehicle is only justified when an officer is: 
In close proximity to the suspect and that suspect must be stopped to prevent another person's death or serious injury. 

Near a suspect vehicle and believes the following: 

A pursuit is required to stop the escape or to arrest the suspect; and,  

The officer has reason to suspect that the driver being pursued has committed or attempted a violent felony or, the individual being pursued possesses a dangerous weapon other than their vehicle. 
Nevertheless, officers should handle criminal pursuits in a reasonable manner. As they approach, they should use caution, flashing lights, and sirens in order not to endanger road users. 
Time Limit to File a Government Injury Claim in Pennsylvania
Government claims have a shorter time limit. It is possible to lose any chance of ever seeking justice or compensation if you fail to act quickly. A proper notice of claim, meeting all the regulatory requirements, must be filed against a government unit within six months after the injury occurred. If that period has elapsed, the lawsuit will likely be dismissed under Pennsylvania law.
Moreover, you must prove negligent behavior on the part of the government employee before you can file a claim against them, which can entail extensive investigations. Proving negligence may not be so difficult if you have a team of legal professionals who know what to look for. 
Begin Your Road to Recovery with Effective Legal Counsel 
A personal injury lawyer who handles cases of this nature in the state or municipality where you reside is your first step towards receiving compensation. Your lawyer will analyze your case, see if it meets all the requirements, and then assist you in taking action. With an attorney's guidance, you can take the steps in a more clear and detailed manner. 
If you suffered an injury due to the actions of a government entity in Southeastern Pennsylvania, we recommend contacting Rubin, Glickman, Steinberg & Gifford for a free consultation. We have experience with cases such as this and are prepared to review your specific case without charge. No matter what type of injury or wrongful death claim you have, our firm is ready to help you.
Fill out our online contact form or call 215-822-7575 to speak to a skilled accident lawyer today.