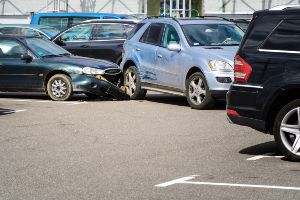 Often, the thought of a car accident will evoke images of highway crashes or intersection collisions. However, car accidents can happen on your neighborhood street or even in your driveway.  In fact, if you back into a family member or friend's parked car in your driveway, it is still considered a car accident. Unfortunately, these car accidents can be some of the most challenging to deal with, as it is never fun to deal with the financial aftermath of a totaled or damaged car with your friends or family. However, in these scenarios, you will still have to deal with the financial repercussions. 
If you are struggling to figure out the best way to handle a car accident with a family member in Southeast Pennsylvania, it could be in your best interest to seek the advice of a personal injury lawyer. Here is some important information to know about what happens if you hit a family member's car. 
What Happens If You Hit a Family Member's Car?
It is never fun to get in a car accident with a family member. If you hit a family member's vehicle, they may choose to file a claim with your insurance company. However, depending on the severity of the damage, they might also choose to work it out with you privately to avoid your rates being raised by your insurance company. If the damage is relatively minor, you may be able to pay for the needed repairs out of pocket. However, if the car was seriously damaged, you will probably have no choice but to let your family member file a claim. 
Every insurance policy is different, meaning the damage covered by separate policies will vary. Depending on your policy, your insurance company may cover any damages that were also caused to your vehicle—even if you were at fault for the crash. Additionally, some insurance companies provide their policyholders with a rental car while any damages are being repaired. Alternatively, some policies do not provide extensive coverage, meaning you might have to pay for your own repairs out of pocket. 
What Happens If You Hit Another Vehicle That You Own?
Sometimes, a car accident can happen between two vehicles that you own. This includes scenarios in which you hit another car that you own that is parked in your driveway. In these situations, you have two options: You can either pay for the repairs yourself or file two claims with your insurance company. It is important to keep in mind that if you go through your insurance company, you will have to pay the deductible first before they provide remaining funds. 
What Happens When You Hit a Car Illegally Blocking Your Driveway?
Unfortunately, even if a car is parked illegally, drivers are responsible for navigating around parked vehicles. As a driver, you are expected to constantly be aware of your surroundings and to operate your vehicle safely. Even if you hit a parked car when it was dark or in bad weather, you will typically still be considered at fault in the accident. In fact, in almost all accidents that involve a parked car, the driver is usually at fault. The best way to fight these situations is to hire an attorney. 
Get Help from an Experienced Pennsylvania Personal Injury Lawyer Today
If you are trying to navigate an accident with a family member, it can be helpful to work with a skilled personal injury attorney. A skilled attorney can help you determine the best strategy for recovering damages.  At Rubin, Glickman, Steinberg & Gifford, our personal injury attorneys are committed to securing compensation for our clients' medical costs, property damages, and lost wages. 
For over 65 years, our personal injury attorneys have advocated for our clients' best interests in Montgomery County and throughout Southeastern Pennsylvania, recovering millions of dollars for our community members. To schedule a free case review with a skilled personal injury lawyer, complete our contact form or call today at 215-822-7575.