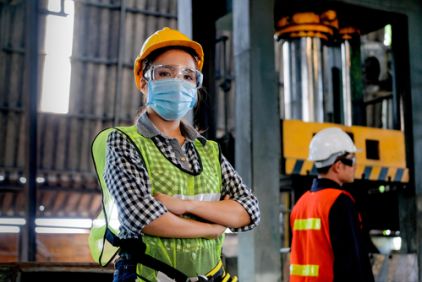 If you've been injured on the job, the general rule under Pennsylvania law is that you cannot sue your employer to seek compensation for your injuries. Instead, your sole recourse is to file a claim under the Pennsylvania's Workers' Compensation Act. However, the Act does provide several exceptions to this rule. If you've suffered a work-related injury, you need to speak with a knowledgeable workers' compensation attorney to discuss your legal rights and options and whether you may be entitled to pursue compensation from your employer outside Pennsylvania's workers' compensation system.
Filing a Suit Against an Employer for a Workplace Injury
Pennsylvania's Workers' Compensation Act generally limits injured workers to filing a workers' compensation claim with their employer to seek financial compensation for a workplace injury. If an employer denies an employee's workers' compensation claim, he or she can seek a hearing with the state's Workers' Compensation Commission to pursue his or her claim for workers' compensation benefits. If an injured worker is dissatisfied with the commission's ruling, he or she can file a suit in court to recover the workers' compensation benefits he or she may be entitled to; however, a worker can recover no more than the benefits granted under the Workers' Compensation Act from the employer in a workers' compensation lawsuit.
Exceptions to the Workers' Compensation Rule
The Workers' Compensation Act and Pennsylvania law set forth various exceptions to the rule barring personal injury suits against an employer for a work-related injury. These exceptions include:
The employer has failed to maintain the state-required workers' compensation insurance
The worker's injury results from the employer's intentional act (for example, an employer withholding safety equipment as a form of punishment or retaliation against an employee)
The injury is one that the employer may be liable for under traditional negligence law, but the injury occurred outside the course and scope of the workers' employment (therefore, the claim would not be eligible for workers' compensation benefits)
The worker's injury arises from harassment or discrimination
Other Claims For Which You Can File Suit
A worker may still sue an employer for non-physical injury related claims, such as discrimination, harassment or hostile work environment and wrongful discharge claims. In addition, if an employer terminates an employee for filing a workers' compensation claim, the employee may be entitled to file a civil lawsuit for wrongful discharge (in addition to pursuing his or her workers' compensation benefits).

An injured worker may also be entitled to file personal injury lawsuits against parties other than his or her employer, depending on the circumstances of the accident. For example, a worker injured in a car accident in the course and scope of his or her employment may still file a personal injury claim against the at-fault motorist (unless the at-fault motorist is the injured employee's co-worker). Similarly, any worker who is injured by a defective piece of equipment or machinery may be entitled to file a product liability lawsuit against the equipment's or machinery's manufacturer. However, if you've received workers' compensation benefits, your employer or its workers' compensation insurer may be entitled to some reimbursement of the workers' compensation benefits paid to you if you successfully recover compensation in a third-party civil lawsuit.
Contact a Colmar Workers' Compensation Lawyer to Discuss Your Pennsylvania Workplace Injury Case
A workplace injury can be devastating, particularly if it prevents you from returning to work for an extended period of time. Although Pennsylvania Workers' Compensation laws are supposed to provide you with reimbursement for medical  expenses and replacement pay for missed time at work, it is not always easy to get the Workers' Comp benefits you deserve. That is why you should speak with a knowledgeable Workers' Compensation lawyer about your situation and get guidance throughout the claims process. The experienced Workers' Compensation attorneys at Rubin, Glickman, Steinberg & Gifford, P.C. represent clients in Doylestown, King of Prussia, Norristown, Newtown, and all across Southeastern Pennsylvania. Call (215) 822-7575 or fill out our online contact form today to schedule a consultation about your work injury case. Our main office is located at 2605 N. Broad St., Colmar, PA 18915, and we also have an office in Newtown, PA.
The articles on this blog are for informative purposes only and are no substitute for legal advice or an attorney-client relationship. If you are seeking legal advice, please contact our law firm directly.