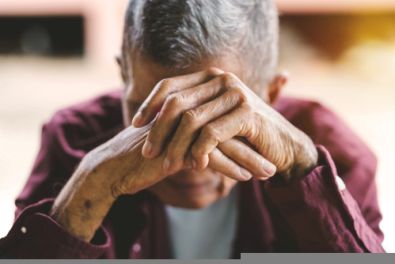 It is an unfortunate fact that the COVID-19 pandemic has disproportionately impacted the elderly population, particularly those living in nursing homes or assisted living facilities.  In some states, nursing home/assisted living facility COVID-19 deaths can represent as much as half of all COVID-19-related deaths in the state.
While the risk of COVID-19 infection represents a serious risk to the residents of nursing homes and assisted living facilities, the need for isolation and quarantine to protect elderly residents from infection also creates the perfect conditions for nursing homes and assisted living facility residents to be subjected to elder abuse.
How Quarantine Increases the Risk of Elder Abuse
Due to the ease in which COVID-19 has spread through nursing homes and assisted living facilities across the U.S., these facilities have had to impose fairly strict quarantine and isolation protocols to protect residents from infection. Many nursing homes have prohibited visitors for months earlier on in the pandemic; even where nursing homes now permit residents to receive visitors, the number of visitors permitted into the facility is strictly controlled and subject to conditions like wearing masks and gloves at all times within the facility. 
Unfortunately, this increased isolation of nursing home residents creates ideal opportunities for elder abuse. Not only do nursing home staffers who would commit elder abuse have fewer people around who might witness acts of abuse, but residents' inability to have more frequent contact with family and friends means fewer opportunities to seek help. Most elder abuse is ultimately identified by family and friends who come to visit nursing home residents. 
If you and your family have a loved one in a nursing home right now, it is critical that you keep in as much contact as possible. If your loved one's nursing home does permit visitation, you should try to take advantage of it as much as it is safe to do so. If nursing homes are prohibiting all visitation and contact with residents, it might be a red flag that elder abuse is going on and being covered up.
End-of-Life Care and Quarantine
The COVID-19 pandemic has made it especially difficult for nursing home residents who have reached end-of-life to have contact with family and friends. Residents who are receiving end-of-life or hospice care are among the most vulnerable to elder abuse. Many nursing homes will make exceptions to the quarantine visitation policies for the loved ones of a resident who has reached end-of-life. If a nursing home does not make exceptions, it also may serve as a red flag.
Types of Elder Abuse
Nursing home staff may engage in elder abuse during the quarantines necessitated by the COVID-19 pandemic for a variety of reasons, such as the staffer already being predisposed to committing abuse and simply taking advantage of a resident's isolation, or due to the increased pressure and stress being placed on nursing home staff resulting in staffers lashing out at residents. No matter why it happens, families of nursing home residents should familiarize themselves with the types of elder abuse, including:

Physical abuse, such as punching, kicking, hiitting, slapping, pushing, or choking a resident
Sexual abuse, including rape, unwanted touching, or sexual humiliation
Emotional abuse, including berating, belittling, humiliating, or threatening a resident
Financial abuse, including outright theft, or employing duress or undue influence to convince a resident to turn over financial assets to the abuser
Contact a Colmar Nursing Home Abuse Lawyer to Discuss Your Case Today
Seniors in nursing homes and other care facilities deserve to be treated with respect and dignity. Additionally, nursing home staff needs to ensure that patients are safe and secure at all times. If your loved one suffered an injury or worse due to nursing home negligence or abuse in Pennsylvania, you need to speak with a qualified attorney. The experienced nursing home neglect attorneys at Rubin, Glickman, Steinberg & Gifford, P.C. represent clients throughout Southeastern Pennsylvania, including Doylestown, Newtown, King of Prussia, and Norristown. Call (215) 822-7575 or fill out the online contact form to schedule a consultation today. We have an office conveniently located at 2605 N. Broad St. Colmar, PA 18915, (near Lansdale, PA) as well as an office in Newtown, Pennsylvania.
The articles on this blog are for informative purposes only and are no substitute for legal advice or an attorney-client relationship. If you are seeking legal advice, please contact our law firm directly.