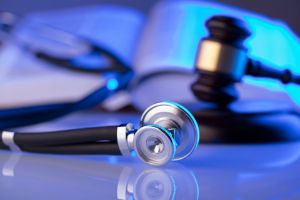 Seeking medical help can be a scary and confusing process, so we look to medical professionals for guidance when our bodies are at their most vulnerable. Medical professionals are viewed as responsible, intelligent, and well-meaning, but that does not mean they are incapable of making mistakes.
When medical professionals are negligent, they risk making mistakes and causing severe harm. Patients have the right to take action against medical malpractice. Unfortunately, patients with pre-existing conditions may have more complex cases than others. Regardless, if you are the victim of medical malpractice, you should consider filing a claim to receive compensation for your suffering, even if you have a pre-existing condition.
The Impact of Medical Malpractice
Medical assistance is a high-stakes area. There is no room for error when people's lives and well-being are on the line. The efficacy of your care is dependent on medical professionals acting quickly and carefully. When doctors are not properly following their procedures, they risk making your condition worse. Negligence by those responsible for your care can hurt your health and derail your life.
Deviations from standard medical practices can lead to medical malpractice. Doctors who commit medical malpractice risk harming their patients and may be putting their patients' lives in danger. Malpractice can be especially problematic for patients with pre-existing medical conditions. It can exacerbate their problems or create new medical issues for them. This damage can impact your quality of life in other ways, too. For example, it could create a lasting financial burden and hurt your ability to work certain jobs.
Medical Malpractice Claims with Pre-existing Conditions
If you are contemplating filing a medical malpractice claim, you may be concerned that your pre-existing condition could impact your ability to receive full compensation. However, this may not be the case. Your pre-existing condition does not change that you are a victim of the negligence that has caused you suffering.
For your case, you must prove that the alleged liable party acted negligently, recklessly, or intentionally, and that their actions were the substantial and proximate cause of your injuries. Additionally, chain of causation is an important concept to be aware of in a case like this. Chain of causation is the connection between an original cause and the effects that follow as a basis for liability. In Pennsylvania, having a pre-existing condition does not sever that connection, so it is not an applicable defense for the liable party to use.
Schedule a Consultation with an Experienced Medical Malpractice Attorney
Medical malpractice is a distressing experience. You are entrusting someone with your health and expecting the professionals around you to be competent in the medical care they are giving you. Your prior medical history should not deter you from recovering damages. Talk to our medical malpractice attorneys about your legal options.
Rubin, Glickman, Steinberg & Gifford, P.C. is experienced in handling medical malpractice cases. Our attorneys are knowledgeable and can answer your questions about the details of your claim. We have the legal prowess to help secure fair financial compensation. To schedule your free consultation, submit our online contact form or call (215) 822-7575.