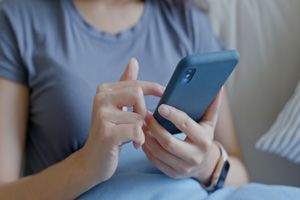 Every time a new app becomes popular, people worry about its potential risks. Apps like TikTok have acquired a negative reputation in the media due to unsavory posts that have garnered much attention. Regardless of the negative press, social media apps still influence people. Unfortunately, this means that they can encourage dangerous sex crimes. Dealing with the legal process for sex crimes can be complex and immensely stressful. It may be beneficial to get legal help from an experienced sex crimes defense lawyer if you have been charged with a sex offense.
How Do Sex Crimes Occur?
There are many different types of sex crimes, such as sexual assault, child pornography, solicitation of a minor for sex, and prostitution. Various factors influence the occurrence of sex crimes. 
Typically, sexual violence perpetrators have a strong sense of entitlement and employ power and control to carry out their crimes. Many sex crimes are committed against children as their youth and inexperience make them vulnerable to those seeking to take advantage of them.
They Can Promote Harmful Trends
Nowadays, anyone can have fifteen minutes of fame through social media. Followers and social media engagement can strongly influence some people's behavior. Creating attention-grabbing posts on controversial topics is a common strategy for people who want to grow an online following. These posts often go viral and set off trends where others follow suit, copying the viral behavior. The app then promotes the trend because it is receiving engagement. 
If a viral post about committing a sex crime were to be made, it could potentially spark a trend, encouraging it. Young people who do not understand the full consequences of their actions are more likely to participate in these trends.
They Can Normalize Dangerous Behavior
Images that would have been rare sights fifteen years ago are now commonplace with the frequency in which content is uploaded to the internet and social media. While filters and restrictions are usually in place, that does not stop some content featuring dangerous behavior from slipping through the cracks. This frequent exposure has the potential to normalize those actions, allowing them to be seen as acceptable. 
Furthermore, a common feature of social media is access to people anywhere and everywhere. Users are encouraged to interact with each other, but it can lead to harmful exchanges. The freedom to communicate with strangers comes with risks for dangerous interactions such as child grooming. Since interacting with strangers is so commonplace on social media, this behavior may not be quickly identified as inappropriate.
Get Legal Help from an Experienced Sex Crimes Defense Lawyer
A sex crime conviction has major ramifications. Even if you are wrongfully accused, you should consult with an experienced criminal defense lawyer to determine your best course of action. The legal team at Rubin, Glickman, Steinberg & Gifford has the skills, knowledge, and resources to defend you against sex crime allegations properly.
With decades of experience, our legal team is prepared to protect your rights to the full extent of the law. Our staff features former prosecutors who are highly experienced in negotiating with the district attorney's office, which can be invaluable for your case. To speak to one of our skilled Pennsylvania sex crimes attorneys, contact us today and schedule a free consultation about your sex crime charges. Schedule your free consultation now by submitting our online contact form or calling us at (215) 822-7575.