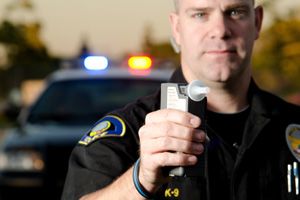 Facing a driving under the influence (DUI) charge is an uncomfortable situation, especially if you have never been charged before. A first-time offense, while usually met with leniency, still carries with it significant penalties. Worse yet, depending on the situation, you may face an even more frightening proposition—jail time. If you have been charged with a DUI for the first time, you need experienced legal guidance and strong advocacy.
Our team at Rubin, Glickman, Steinberg and Gifford, P.C. has the resources and knowledge to guide you through this process, making sure to provide you with the best possible defense to minimize your punishment.
Pennsylvania DUI Laws
Like all states, Pennsylvania has certain laws on its books dealing with driving under the influence. DUI penalties are categorized according to the driver's blood alcohol content (BAC) at the time of the arrest, with the legal limit set at 0.08%. A BAC over that marker brings more extensive penalties. There are three basic categories of intoxication based on your BAC level:
General Impairment: 0.08% – 0.09%
Category Two: .10% – 1.59%
Category Three: Higher than .16%
Thus, the higher the BAC, the greater the jail time.
Levels of Punishment for a DUI in Pennsylvania
BAC is not the only marker for how you will be punished for a DUI. The level of your punishment will also depend on whether or not you have a previous DUI on your record. Generally, if you have more than one DUI on your record, you are punished more harshly by the courts. Also, the judge can order you to participate in a drug or alcohol abuse treatment program, a "victim impact panel" (awareness program mostly for youthful DUI offenders), and community service. The different levels of punishment for DUI are as follows:
First offense: Fine between $300 and $5,000 and jail time between three days and six months in jail.
Second offense: Up to $1,500 fine and between five days to six months in jail.
Third and subsequent offenses:  Felony DUI, up to a $10,000 fine, ten days to one year in prison, and license suspension of up to 18 months (after serving your sentence).
In short, while jail time is not mandatory for a first time DUI offense, if your BAC is high enough, jail time will be possible.
Possible Alternatives for a First Time DUI Offense
Obviously, the best defense for a DUI is to not be convicted of one. Thus, not drinking and driving and having a designated driver is your best bet at avoiding a DUI charge. Still, if you are charged with a DUI and it is your first offense, there may be alternative forms of punishment that one of our experienced attorneys can negotiate for you. The most common alternative is what is known as the "Accelerated Rehabilitative Disposition" (ARD) program.
Pennsylvania's ARD program requires approval by the District Attorney from the County in which you are being charged. It is also important to remember that the ARD program is only available after your first offense. For every subsequent DUI offense, not only will you not have an ARD available, but you may face subsequent penalties.
Work With Experienced Pennsylvania DUI Attorneys
When you are facing a DUI charge, even if it is your first offense, you need experience and skill on your side. For over 65 years, the attorneys at Rubin, Glickman, Steinberg & Gifford, P.C. have been serving clients' legal needs in Montgomery County, Bucks County, Telford, and the surrounding areas. We believe everyone deserves strong advocacy and defense, which is why we are dedicated to making this process as easy as possible for you. Call either our Montgomery or Bucks County office today at (215) 822-7575 or complete our contact form to get started with your free consultation.