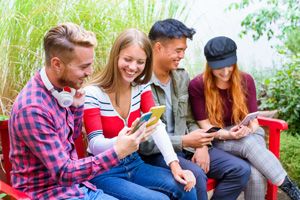 The digital age in which we all live means that we are constantly connected to virtually everyone. This allows for many positives, such as being able to share important events, keeping up with friends and family, and seeking out and joining like-minded communities. However, that connectivity can have negative outcomes, as well. One such negative can occur when you take out a restraining order on someone—or someone takes out a restraining order on you.
The experienced criminal defense attorneys at Rubin, Glickman, Steinberg, and Gifford, P.C. can help you answer any questions you may have regarding interaction and contact through social media and restraining orders.
What Is a Restraining Order?
As the name suggests, a restraining order is a court-issued order that outlines what type of conduct the parties on each side of an issue can or cannot engage in. The most common type of restraining orders are issued in domestic abuse matters. In Pennsylvania, a restraining order issued for domestic abuse is known as a "Protection From Abuse" order (PFA).
Like any court case, the burden to show the necessity of a restraining order is placed on the individual making the complaint. This is generally proven by demonstrating that there is immediate and legitimate danger of injury or other harm if the order is not issued. A victim seeking a restraining order based on the complaint of online harassment must demonstrate that the harasser's conduct:
Is knowing or willful
Is repeated (such that it forms a "course of conduct")
Places a reasonable person in fear for their safety or causes a reasonable person to suffer emotional distress
Once a person decides that they want to get a restraining order, there are procedural steps in place that they then must follow.
The Restraining Order Process
The process for obtaining a restraining order in Pennsylvania is similar to other states. Generally, there are three steps:
The person that feels they are being harassed or threatened applies for a temporary PFA from a judge in an ex parte hearing.
The other person is served with a temporary PFA and a notice of a hearing for the final PFA by law enforcement.
A hearing is held (usually within ten days of the order being issued) with both parties where the judge rules on issues of the final PFA order.
It is essential for both parties to attend the hearing, or else their side of the issue may not be considered.
Social Media and Restraining Orders
The nature of restraining orders, while normally associated with violent physical action, extends also to any threatening behavior. Not surprisingly, online activity on social media typically goes hand-in-hand with threatening behavior. Usually, the threatening behavior comes in the form of posts and private messages. Keeping to the terms of a PFA can often be difficult on social media accounts. For individuals who have restraining orders against them, it should be assumed that any form of communication on any media is included. With that, there are some best practices to take if you have been issued a restraining order:
Block the person who applied for the restraining order against you in the first place
Keep all of your accounts and posts private, not set to public, to ensure that the plaintiff and her friends and family cannot see your posts
Be extremely careful about what you post
Refrain from looking at the plaintiff's social media accounts, even if they are public
Consider deactivating your accounts if there is major concern
With the prevalence of social media in this day and age, it is important to remember that there are a number of third party social media monitoring companies that may be monitoring and collecting your public communications without your notice, so assume anything and everything is potentially admissible.
Consult With a Knowledgeable Pennsylvania Criminal Defense Attorney
When it comes to social media, online activity, and restraining orders, you need expert guidance and strong advocacy. The team of criminal defense attorneys at Rubin, Glickman, Steinberg & Gifford, P.C. understand how challenging this time can be for you. We are dedicated to fighting for your rights and protecting your interests throughout the legal process. Our highly trusted legal team understands the laws surrounding social media and restraining orders and can guide you through the entire process.
For over 65 years, our firm has been serving the legal needs of clients in Montgomery County, Bucks County, and the surrounding area. Give us a call at (215) 822-7575 or fill out our contact form today to set up a free initial consultation.