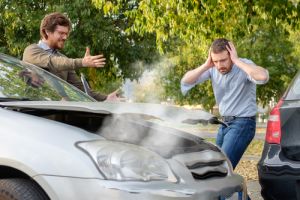 An unforeseen car accident can leave you with injuries, property damage, and emotional distress. While your physical injuries are a top priority, the loss of your vehicle is also an immediate cause for concern.
Temporarily Solving Transportation Issues After a Crash in Colmar, PA
When you've been involved in a motor vehicle crash, your day's plans have been uprooted. You'll need to spend time at the scene of the accident collecting the other party's insurance information and filing a police report. Afterward, you will likely need to seek out medical care or at the very least schedule an appointment with your doctor to be seen as soon as possible. Once you have taken care of these issues, you may realize that you now lack transportation. Most often, this is an immediate concern. Your vehicle may have been towed away or need repairs before you can drive it, so you'll have to make other arrangements until the issue is resolved. When another person's negligence caused the wreck, their insurance company may provide you with a rental vehicle until your car is returned, repaired or replaced. It's important to look into your options regarding alternative transportation during this time.
What Will Happen to My Damaged Vehicle in King of Prussia, PA?
After a crash, sometimes the damage to your car is so extreme that tow trucks haul your car off from the scene. At other times, your vehicle may only have minor damage. If your car is operable after the crash, then you need to be prompt in taking the vehicle to a repair shop for an estimate of the damages. Whether your car is towed away or seen at a repair shop, the insurance company will make a determination about the status of the vehicle once this information is obtained. Insurance companies may deem your vehicle:
In need of repair, or
Totaled
If your car is in need of repair, then the insurance provider will pay for the damages and repair the car. If your car is considered totaled, then you will receive a settlement offer for the value of your car in accordance with the insurance coverage you carry.
Personal Injury Lawsuits in Newtown, PA
When another driver's negligence has caused an accident, you have the right to pursue compensation for both the personal injuries and property damages you've suffered. It's important to record and document all the losses associated with the accident to help you maximize your compensation amount when pursuing a lawsuit.
Contact a Colmar Personal Injury Lawyer to Discuss Your Property Damage Case in Pennsylvania
Did you or a loved one sustain serious injuries due to a property damage accident in Pennsylvania? Don't let the medical bills pile up while you wait for the negligent party, or their insurance company, to do the right thing. Right now, you need a personal injury attorney on your side fighting to get you the compensation you need, want, and deserve. The skilled attorneys at Rubin, Glickman, Steinberg & Gifford, P.C. represent clients injured because of property damage in Lansdale, King of Prussia, Newtown, Doylestown and throughout Pennsylvania. Call (215) 822-7575 or email us to schedule a free consultation about your case. We have an office conveniently located at 2605 N Broad St, Colmar, PA 18915, as well as offices in Lansdale and Newtown.
The articles on this blog are for informative purposes only and are no substitute for legal advice or an attorney-client relationship. If you are seeking legal advice, please contact our law firm directly.