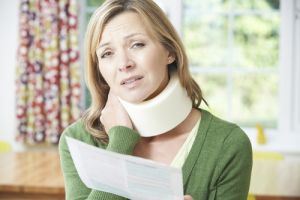 Accidents can happen anywhere. Sometimes those accidents happen on a property that belongs to another person. Whether the victim knows that person or not, they may want to discuss their options with a legal professional when it comes to filing a lawsuit for damages. There are times when the injuries are so severe they cause a major financial burden in the victim's life, and the only way to overcome that burden is by seeking compensation from the property owner.
While a victim with medical insurance might receive coverage for some hospital visits and treatments, there are still co-pays that the individual is expected to pay. While those copays may not always be expensive, some injured victims might not have insurance, making everything much worse. Without insurance, they are expected to pay all medical bills out of their own pockets. Whether it is possible to receive compensation will depend on a few factors, including where the accident happened, how it happened, what type of connection the victim had to the property owner, if any, and whether there is insurance coverage on the property.
The Difference Between Having Access and Trespassing
There are cases where people are injured while spending time at a property. They might have rented the property or visited the area to spend time with the owner of the home who may be a friend, family member, or even a friend of a friend. There is a difference between having access to the property and trespassing. When you are given access to a specific area, the owner of that property does owe a duty of care to ensure that you are safe and aware of any potential hazards that exist. If you are trespassing, the owner does not owe a duty of care because you are not supposed to be on the property in the first place. However, the property owner does not have the right to set up certain traps and other concoctions that could cause anyone great bodily harm.
The Exception of Known Trespassing
There is an exception to the trespassing rule. If you were trespassing on property owned by someone you know, such as a parent, sibling, or significant other, that person does owe a duty of care because they know you. They should tell you of any dangers that could come along with trespassing on their property without their permission. If they fail to provide a warning, you would still have a chance to file a lawsuit against the person who owns that property.
Different circumstances exist because not all situations are the same. It is for that very reason that speaking to a personal injury lawyer is a great decision to make. During your consultation with the attorney, you can discuss what happened and how it happened. You will need to go over the details of your injuries and the location where the accident occurred. If the attorney feels you have a strong case and is willing to move forward, a lawsuit may be filed against the property owner for recovery of your damages.
Contact a Colmar Personal Injury Lawyer to Discuss Your Personal Injury Lawsuit Case in Pennsylvania
Did you or a loved one sustain serious injuries due to personal injury in Southeastern Pennsylvania? Don't let the medical bills pile up while you wait for the negligent party or their insurance company to do the right thing. You need an aggressive personal injury attorney on your side, fighting to get you the compensation you need, want, and deserve. The skilled attorneys at Rubin, Glickman, Steinberg & Gifford, P.C. represent clients injured because of a personal injury lawsuit in Norristown, Lansdale, Doylestown, and throughout PA. Call 215-822-7575 or fill out our online contact form to schedule a consultation about your case. We have an office conveniently located at 2605 N Broad St, Colmar, PA 18915, as well as an office in Newtown, PA.
The articles on this blog are for informative purposes only and are no substitute for legal advice or an attorney-client relationship. If you are seeking legal advice, please contact our law firm directly.