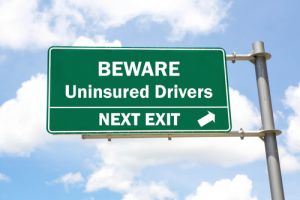 by Matt Wilkov
Although it might seem like an odd time to draw attention away from the present health crisis to focus on automobile insurance, it also might very well be the best time. Most people are either working remotely from home or scaled back at the office, and people have extra time on their hands… what better time to sift through your files, pull out your Auto Insurance Declarations Page, and make sure that when the present crises subsides you accomplished fixing your broken car insurance?
Most people who visit me after a car accident have relied on an insurance agent to help craft an appropriate insurance policy that theoretically addresses their needs. However, the agents – as evidenced by most tv commercials for automobile insurance – focus on savings, not appropriate coverages. In short, most people do not understand their auto insurance policies.
When I get a call from an accident victim they usually start off by telling me about the car accident, but eventually they work their way up to the important issue. "The guy who hit me doesn't have car insurance, what can be done?" This presents a big problem if the client focused on saving money on their auto insurance, rather than focusing on appropriate coverage. Accordingly, my first question to ask the accident victim is whether they purchased Uninsured / Underinsured Motorist Coverage on their own car insurance policy. Most often, my question is met with silence. Then, sheepishly, the client asks, "What's Uninsured / Underinsured Motorist insurance?" Ugh. Wrong time to be asking that question!!!
What happens, if while you're driving, you're hit and injured by someone driving a car without any insurance? Sadly, this happens all the time in Pennsylvania, despite the legal requirement that drivers carry no less than $15,000 of liability insurance to operate vehicles. Uninsured Motorist (UM) Coverage is like buying the insurance you wish that other driver (who broke the law) would have had on his/her vehicle. It allows you to make a claim on your own insurance policy when there is no policy covering the vehicle that hit you. In short, rather than saving money, make sure you have coverage!!! You should never save money by turning down the opportunity to buy suitable UM coverage in case you are seriously injured by an uninsured driver.
In Pennsylvania, in order to refuse purchasing UM/UIM coverage, you must sign a document that says you are refusing UM/UIM coverage. Any time an insurance company needs to document that you rejected coverage – know that it's not in your best interest to be rejecting that coverage!!!
Some have probably noticed that UM is often grouped together with UIM, as stated above. That is because UM (uninsured motorist coverage) is typically paired with UIM (underinsured motorist coverage). Although similar in sound, UIM addresses the situation where the driver who caused the accident had insurance, but not enough to cover your injuries.
Just like uninsured motorist coverage, UIM coverage allows you to make a claim against your own insurance policy for the coverage you wish the other driver possessed. If the other driver has $15,000 worth of coverage, but you sustain $100,000 worth of physical and financial damages, you want to have the coverage you wished the other driver had purchased. In fact, rather than saving money on your auto insurance, you should be figuring out the maximum amount of UM / UIM coverage you can afford. I often instruct clients to purchase enough UM / UIM coverage to be able to miss a year or more of work, and be compensated for the injuries that caused you to be in that situation.
In Pennsylvania you can also "stack" your UM/UIM coverage. This applies in households where there are multiple vehicles. If you have 2 cars, each with $100,000/$300,000 in UM/UIM coverage, and for a small additional charge you purchase "stacking," you then have $200,000/$600,000 of UM/UIM coverage when traveling in either vehicle. It is a less expensive way to buy additional coverage. Also – just to clarify – most coverages are listed with two amounts separated by a "/". The two amounts specify the amount of coverage that exists for an individual claimant versus a group of claimants. So with the preceding example, by stacking, each person would have coverage up to $200,000 if injured in an accident, and all injured people in your car would be covered up to a maximum of $600,000.
All of the above assumes you are injured while operating your own car. What happens when you are injured as a passenger in a friend's car? First, you would look to the at-fault vehicle and that driver's insurance. If they had none, or not enough, then you'd look to the UM/UIM coverage of the car in which you were a passenger. And if that friend did have any insurance, or minimal insurance, then you could claim against your own UM/UIM coverage.
I like to advise people that we buy Auto Insurance not just because it is required by law, but because stuff happens. We want to be covered if we get hurt. Uninsured / Underinsured Motorist coverage is really what you should be focused on when buying car insurance. It is the primary way for you and your family to protect yourselves against irresponsible drivers who drive without insurance or without adequate insurance coverage.
If you have questions about your auto insurance policy, feel free to call or email me to discuss your situation. The call or email is free. The advice is invaluable. The time to figure out your insurance policy is before you wind up in a serious car accident.
I continue to monitor my phone calls and email during the present health crisis. You can reach our office at 215-822-7575 or email me at mtw@rgsglaw.com
The articles on this blog are for informative purposes only and are no substitute for legal advice or an attorney-client relationship. If you are seeking legal advice, please contact our law firm directly.