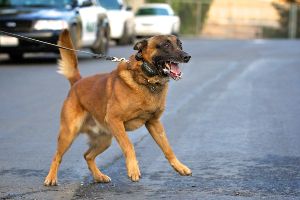 Owning a pet comes with a great deal of responsibility. This is especially true if you own a dog that has the potential to bite someone. Dog bite injuries can range from minor injuries that heal within a few weeks to traumatic injuries that result in permanent scarring, nerve damage, and other impairments or disabilities. The mental and emotional trauma caused by a dog bite can last a lifetime, which is why victims of dog bites have the means to seek compensation for their losses by filing a personal injury claim.
A successful dog bite claim in Pennsylvania will show clear liability. Pennsylvania lawmakers understand the severity of dog bite injuries and have implemented laws to hold owners accountable for their negligent actions. Still, liability in dog bite cases is not always clear, which is why a dog bite attorney may be beneficial to helping you pursue a claim.
Pennsylvania Law Governing Dog Bites
If you own a dog, you should be aware of your responsibilities if your dog were to bite someone. There are two main laws governing dog bites in Pennsylvania:
Leash Law
Dog owners are required by law to maintain control over their dogs at all times. Maintaining control or restraining a dog may be accomplished in several ways, including:
Confining the dog to the owner's premises;
Securing the dog with a chain and collar or other device so it cannot wander off the premises; or
Keeping the dog under the reasonable control of a person.
Many dog owners build fences, keep their dogs indoors, and use leashes whenever their dogs are not indoors or tethered in place on the premises.
Dangerous Dog Statute
By law, a dog may be dangerous if the dog did any of the following:
Caused serious injury to a person without provocation;
Caused serious injury or death to a domestic animal without provocation while off the owner's premises;
Attacked a person without provocation;
Was used by a person to commit a crime; or
Has a history of attacking people or animals without provocation or demonstrates a propensity to attack.
A dog that is considered dangerous under the elements outlined in the statute must be registered, contained, and insured. Owners must also post clear, visible warning signs on the property where the dog is kept.
In most dog bite situations, the severity of injuries, as well as the failure of the owner to abide by these statutes, will cause the owner to be held liable for the victim's injuries and medical costs. Additionally, the owner will be open to lawsuits that would likely award punitive and emotional damages to the victim.
When Is the Owner Not Liable for a Dog Bite?
The main defense for dog bites is trespassing and provocation. If the owner can prove that the dog bite victim was trespassing on their property or sufficiently provoked the animal, the owner could potentially escape liability for the victim's injuries.
Additionally, If the injured person is found to bear some level of responsibility for their harm, Pennsylvania's comparative negligence rule will apply. If the claimant's share of fault is 50% or less, any court award will be reduced in direct proportion to the percentage of fault.
Contact the Experienced Dog Bite Attorneys at Rubin, Glickman, Steinberg & Gifford, P.C.
The vast majority of dog owners take their responsibility seriously, especially if they own a more aggressive breed of dog. Nevertheless, dog owners bear a legal responsibility to keep their pets from harming other people. If a dog has bitten you or someone close to you, Rubin, Glickman, Steinberg & Gifford, P.C. has experienced personal injury lawyers who can help you pursue compensation for your losses. You can call us today at (215) 822-7575 or contact us through our website for a free consultation.