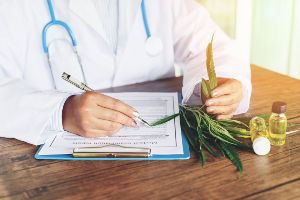 Medical marijuana has gained credibility in the last two decades as more information has become available regarding the medicinal values of the substance. However, there are still significant restrictions in place regarding who can access it, when, and how. Those with criminal histories may worry about their ability to benefit from access to medical marijuana in Pennsylvania.
Rubin, Glickman, Steinberg & Gifford P.C. can help you determine your rights regarding medical marijuana. Various rules govern everything from getting registered through the state's Medical Marijuana Registry to appointing caregivers to pick up your medication and more. We have the necessary knowledge and experience to help you understand your rights if you are on probation and seeking this approach to medical care.
Am I Allowed to Use Medical Marijuana While on Probation in Pennsylvania?
Yes, you can use medical marijuana while on probation in Pennsylvania as long as you are correctly registered with the state. The Pennsylvania Supreme Court ruled in 2020 that since the Medical Marijuana Act contains a provision establishing immunity for medical marijuana patients registered with the state's program.
Chapter 21, Section 2102 of Pennsylvania's 2016 Medical Marijuana Act notes that patients, caregivers, practitioners, medical marijuana organizations, clinical registrants and financial backers of medical marijuana organizations are not "subject to arrest, prosecution or penalty in any manner, or denied any right or privilege, including civil penalty or disciplinary action by a Commonwealth licensing board or commission, solely for lawful use of medical marijuana…"
Getting Registered for Medical Marijuana Use in Pennsylvania
The process of getting registered to use medical marijuana is relatively straightforward.
Sign up through the Medical Marijuana Registry: You will need to provide your name, date of birth, driver's license number, email address and mailing address to register. This is just the first step of the process. You must show proof that you are a Pennsylvania resident to sign up for the registry.
Obtain certification by a qualified physician: A qualifying physician registered with the Pennsylvania Department of Health will need to certify that you suffer from a qualifying condition. Examples of these conditions include HIV, cancer or glaucoma.
Pay for your medical marijuana ID card: The cost of a Pennsylvania medical marijuana card is $50. Those eligible for state assistance may qualify for a reduction in fees.
Visit an approved dispensary to fill your prescription: Once you receive your ID card, you can visit an approved dispensary to fill your prescription.
Meet with a Pennsylvania Medical Marijuana Lawyer
Understanding your rights about accessing medical marijuana while on probation requires the help of a skilled group of attorneys. This is especially important if you have been denied access despite having a viable medical condition. The Rubin, Glickman, Steinberg & Gifford P.C. team has years of experience helping with complex legal matters. We have more than 65 combined years of criminal defense experience, and as premier Pennsylvania medical marijuana lawyers, we can help you overcome challenges to your right to access medical marijuana.
Our talented team of drug crime attorneys has won numerous awards, including U.S. News—Best Law Firms 2021 and AV® Preeminent Peer Review Rating by Martindale-Hubbell®. Call 215-822-7575 or contact us online to schedule a free consultation with an expert Pennsylvania medical marijuana lawyer today. We are located right off Route 309, in Colmar, Hatfield Township, and offer free and convenient parking. We also maintain a Newtown, PA location.