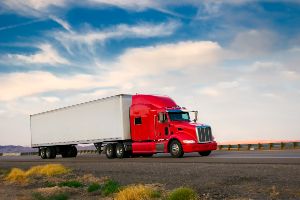 To keep truck drivers and others safe on the roads, the U.S. government established the Federal Motor Carrier Safety Administration (FMCSA). The FMCSA has laws that govern all trucking companies and truck drivers in the country. While every truck company and truck driver is expected to follow these laws, there are times when they do not. When truck companies and their drivers ignore these safety rules, dire consequences can result.
If you or a loved one sustained injuries due to a truck driver's carelessness or a trucking company's failure to adhere to safety regulations, you deserve to be compensated. Do not hesitate to contact a skilled truck accident lawyer who can help you seek fair compensation.
5 Most Common Commercial Vehicle Violations
A trucking company's attempt to sidestep safety for production and productivity reasons can negatively impact their drivers and others on the road. A reckless truck driver who disregards FMCSA regulations can cause severe harm to themselves or others. The following are five trucking regulations that are often violated:
Fatigued Drivers Working Extended Hours
The FMCSA restricts the number of hours that a truck driver can drive their rig. Unfortunately, truck drivers may drive for too long on too little rest to comply with unrealistic delivery expectations or as an attempt to make extra money. This could result in an accident.
Fraudulent Logbooks
The FMCSA requires truck drivers to keep track of the number of hours they drive in the day. These records, however, may not always be accurate. To outsmart the officials and make more money, a commercial driver may keep two logbooks. One logbook contains false information about the number of hours driven, and the other is the factual record.
Traffic Violations
Although truck drivers undergo additional training that highlights the consequences of mistakes behind the wheel, mistakes still occur. Truck drivers might speed, make improper lane changes, fail to yield, or even run a red light.
Improper Truck Maintenance
There are maintenance standards truck companies must follow under the FMCSA regulations. Routine maintenance may require a commercial vehicle to upkeep brakes, tires, lights, and other truck functions. In an effort to save money, some truck companies may not keep their truck maintenance up to date.
Inadequate Training
Trucking companies must train their drivers to practice safe driving techniques and defensive driving. Unfortunately, a company may decide to skip training a driver properly. Whether the decision to skip training was motivated for financial or efficiency reasons, the company stopped prioritizing the necessary training required for a truck driver.
Consult with the Truck Accident Lawyers at Rubin, Glickman, Steinberg & Gifford, P.C.
Proving a truck driver's or trucking company's negligence can be difficult, but it is not impossible. When a truck driver or trucking company decides to ignore safety regulations, such a decision can result in life-changing injuries for the victims. Facing a trucking company alone can seem intimidating and scary. Hiring a skilled truck accident lawyer ensures that you receive the help and support from a talented lawyer throughout the claim process.
With over sixty-five years of experience serving the Southeastern Pennsylvania area, the truck accident lawyers at Rubin, Glickman, Steinberg & Gifford, P.C. may be able to help you with your claim. We are dedicated to each of our clients, and we work tirelessly to help make the claim process as stress-free as possible. For a free consultation, you can contact us at (215) 822-7575 or fill out our online contact form.