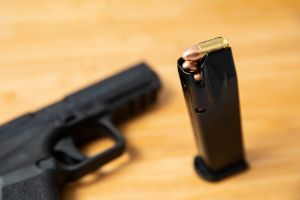 In Pennsylvania, sentencing and penalties for drug offenses range drastically depending on the circumstances of the drug charge. Some may face no time behind bars. Others may face several years in prison. Individuals may have to pay thousands of dollars in fines and others only a few hundred dollars. Numerous factors determine the outcome of charges, including the type of drug offense, criminal record, the amount of drugs, the location of the crime, and whether there was a weapon involved. Simply being found carrying a weapon on your person in connection with a drug crime could severely heighten the penalties you may face.
Working with an experienced lawyer who understands drug and weapon possession law is the best way to ensure your rights are protected. A criminal defense attorney will know how to build a strong case to help achieve the best possible outcome for the circumstances of your case. For over 65 years, those accused of crimes in Southern Pennsylvania have trusted Rubin, Glickman, Steinberg & Gifford, P.C. with their legal defense.
How Possessing a Weapon May Affect Your Drug Charge
Under Pennsylvania law, individuals found in possession of drugs with the intent to distribute and possession of a weapon may face a mandatory minimum sentence. Even those around another person with a gun could face more severe penalties. Under section 942 (c), the law requires a federal judge to impose specific consecutive mandatory minimum sentences when an individual uses or carries a weapon during a drug trafficking offense. There are three ways to prosecute individuals in possession of a weapon while committing a drug-related crime:
Use of the weapon during the crime
Carrying the weapon while committing the crime
Possessing a firearm in underlying crimes
A first offense carries a mandatory five consecutive years in prison. If the gun is brandished, the mandatory minimum increases to seven years. The penalties become more severe for second and subsequent offenses. At Rubin, Glickman, Steinberg & Gifford, P.C., we know how to challenge charges you may be facing. When you work with our firm, you can trust us to defend your rights fiercely and effectively.
Possible Defenses to Charges of Possessing a Weapon While Committing a Drug Offense
Depending on the circumstances of the type of drug offense and the usage of the weapon, here are some possible defenses.
Motion to Suppress
If the police or federal agent does something illegal during the case investigation, it is possible to have the drug or weapon charges dismissed.
Challenging Possession
It is possible to challenge whether the defendant actually possessed the weapon. This means challenging the credibility of the agents or officers during cross-examination.
The mandatory minimum only applies when there is a relationship between drug trafficking offenses and the weapon. Even if it can be proven the defendant possessed a weapon, it is possible to challenge the allegations that the defendant engaged in drug trafficking activity.
An attorney can help investigate your case and gather the necessary evidence to help build you a strong defense. They will know to negotiate better deals for your situation to help avoid extreme sentences.
Work with Our Southern Pennsylvania Criminal Defense Attorneys
No matter how challenging your case may be, at Rubin, Glickman, Steinberg & Gifford, P.C., we have the knowledge and skills to help handle your case. Facing criminal charges is a serious matter that requires earnest legal counsel. Our expert knowledge of the Pennsylvania legal system combined with over 65 years of criminal defense experience means we may be able to help you resolve your case successfully. Arrange to speak with one of our lawyers by calling (215) 822-7575 or filling out this form.