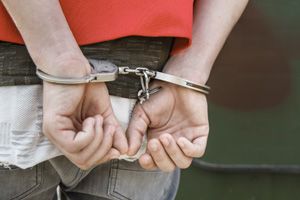 Drinking and driving remains an ongoing issue in Pennsylvania, with DUI fatality numbers rising every year. In 2020, 17% of driver fatalities in the 16-20 year old age group were drinking drivers. Often, underage drinkers find themselves in trouble with the law after getting behind the wheel of a car. If you've been charged with an underage DUI in Pennsylvania, you may be wondering if you can get your charges expunged. At Rubin, Glickman, Steinberg & Gifford, P.C., our expert attorneys are here to help you fight these charges. Below you will find more information about getting an underage DUI expunged in Pennsylvania.
How Does an Underage DUI Affect My Record?
The ability to drive on your own is new and exciting for teen drivers or those under 21. As you enter adulthood, you'll find yourself with new freedoms and responsibilities. Underage drinking is against the law, and many teens and young adults under 21 find themselves in trouble when they get behind the wheel after drinking with friends. If you have found yourself in this situation, you may be wondering how an underage DUI affects your driving privileges and how it affects your record.
In Pennsylvania, there are three levels of DUI that apply to all drivers involved in an accident that injures someone or causes property damage while driving with a low or high BAC. The penalties and charges increase when controlled substances are also involved. If you face these charges, your record threatens your ability to drive, your finances, and your freedom. Varying in severity and number of offenses, the penalties for DUIs include:
Misdemeanor charges
License suspensions
Days or years of jail time
Hefty fines
Traffic school when ordered
Treatment when ordered
Use of an ignition interlock system with a court order
As a minor, these charges are stressful and challenging to face on your own, especially if you face multiple charges and offenses for DUIs. If your child finds themselves facing DUI charges, our attorneys at Rubin, Glickman, Steinberg & Gifford, P.C. bring over 65 years of experience to every case. Your child's charges can be dropped, lessened, or erased with a professional criminal lawyer on your side.
How a Lawyer Helps You Expunge Underage Convictions
When it comes to DUI charges in Pennsylvania, the convicted face penalties that can take years to resolve. When you are charged with multiple counts of DUIs, your offenses lead to longer jail time, fines, driving restrictions, and other life-changing consequences. Luckily, first-time DUI offenders may be able to avoid a conviction altogether. If you are underage and facing DUI charges, an experienced lawyer can help you start the process of expungement. This will clear your record of any convictions and remove them entirely from your name for years to come. This is great news for your future and an opportunity to start over as a minor.
What Does the Expungement Process Involve?
When you are expunging any convictions from when you were underage in Pennsylvania, you have two ways for expunging a criminal record. Having a skilled criminal defense attorney that knows the law and has helped many restore their record, you'll feel at ease putting in your request.
Types of Criminal Record Expungement for Minors
There are a couple types of expungements related to minors' convictions. The first is juvenile record expungement. When convicted of felonies or misdemeanors under age 18, the court can clear your record of convictions either after you turn 18 or 5 years after the conviction when no other violations or offenses have been committed.
Another type is an underage drinking expungement. When you turn 21, you may be able to get an underage drinking conviction expunged from your record.
Applying for Criminal Record Expungement
The primary expungement law states in 18 Pa. C.S. 9122 that anyone eligible can file for record expungement through a court petition in the county in which the charges were filed. These are the factors for eligibility for Juvenile Expungement:
Any complaints, delinquency petitions, or written allegations against the individual are dismissed.
Six months have passed since the successful completion of an adjustment, and the individual has no pending charges or convictions.
The individual is 18 years old or older, and six months have passed since they completed the sentence imposed, and they have no proceedings pending.
The individual is 18 years old or older, and six months have passed when you have completed the terms of your sentence for underage driving convictions.
Five years have passed since final discharge from commitment, placement, probation, or other disposition, without pending charges or convictions.
The attorney for the Commonwealth gives consent for expungement by the court.
Seeking legal advice and support from a skilled expungement attorney will help you look at your record and the charges you once faced. Our attorneys at Rubin, Glickman, Steinberg & Gifford, P.C., will guide you through the process and show you the steps to take for expunging your underage drinking convictions.
Contact Rubin, Glickman, Steinberg & Gifford, P.C. for Expert Underage DUI Attorneys in Pennsylvania
At Rubin, Glickman, Steinberg & Gifford, P.C., our expert attorneys carry over 65 years of experience in criminal law cases. We are readily available to help our clients when facing DUI charges and underage drinking convictions, and we can help them through the record expungement process. Give us a call at (215) 822-7575 or reach out using our contact form to schedule your free consultation.