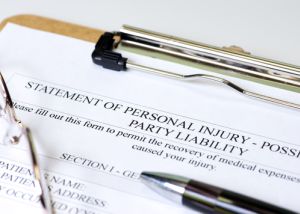 It's normal to be frustrated, angry, and confused after being injured in a car accident, slip & fall accident, or other type of accident as the result of another person's negligent behavior. When you've suffered significant losses in an accident in Pennsylvania, you may decide to pursue compensation from the party responsible for your injuries. To determine the worth of your PA personal injury case, you'll need to consider the losses you've suffered due to the accident. These losses may be financial, physical, and mental.
Financial damages are determined based on the monetary value of damages incurred in the accident. These damages include medical bills, property bills, or costs incurred due to physical therapy. This monetary value intends to fully compensate the injured party and make them financially whole again. These types of damages are typically easy to quantify because they are based on your recorded financial losses.
Quantifying Losses in a Colmar Personal Injury Case
Life-altering physical injuries can cause losses that are more challenging to quantify. You may be entitled to compensation when your injuries prevent you from working for a period of time or will prevent you from returning to work in the future. You may also be entitled to compensation for the pain and suffering endured in the aftermath of the accident.
Sometimes, Pennsylvania courts will award additional damages for mental and emotional distress. If an accident causes anxiety, sleep problems, or other disorders, then the court may be more likely to provide compensation. When a person's behavior has been extremely careless, punitive damages may be awarded as an additional deterrent for the defendant.
Schedule a Free Consultation with an Experienced Lansdale Personal Injury Lawyer Today
With all of these various factors in place, it can be challenging to determine what your personal injury case is worth. Our client-centered lawyers at Rubin, Glickman, Steinberg & Gifford P.C. can assist you in determining whether pursuing a personal injury claim is right for you and your family. We represent victims of negligence in King of Prussia, Colmar, Blue Bell, Lansdale, New Britain, Holland, and everywhere else in Montgomery County and Bucks County, PA. To discuss the details of your case, contact our law office at 215-822-7575.
The articles on this blog are for informative purposes only and are no substitute for legal advice or an attorney-client relationship. If you are seeking legal advice, please contact our law firm directly.