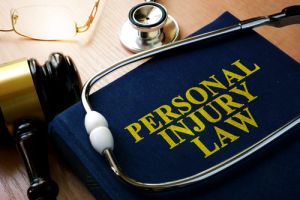 The hours immediately following an accident are usually filled with confusion, shock, and anxiety. Each individual's actions in the crucial minutes, hours, and days after an accident will greatly impact their ability to recover from the unexpected event, so it's important to have an idea of how to respond to a car crash or other type of accident before it happens to you.
What to Do Following an Accident in Pennsylvania
If you've been involved in an accident in Montgomery County, Bucks County, or anywhere else in Southeastern Pennsylvania, then the immediate priority is ensuring the physical well-being of yourself and other individuals involved in the incident. Depending on the circumstances, emergency medical assistance may need to be called. Otherwise, it's important to visit your doctor as soon as possible to protect your health.
Collecting Accident Evidence in Bucks County, PA
After receiving the appropriate medical attention, it's important to try to document as much as possible about the accident that occurred. When a personal injury is involved, it's likely that you'll have to fight for your rightful compensation. Take detailed notes about what occurred, collect the contact information of any witnesses who saw what happened, and take photographic evidence of the scene. Take photographs of different angles or conditions that may have contributed to the incident. Any physical evidence should be protected where possible. Finally, always keep documentation about the extent of your injuries by reporting them to your doctor. Enlisting the assistance of a qualified attorney can greatly improve your odds of receiving maximum compensation for your claim.
Contact the Dedicated Lansdale Personal Injury Attorneys of Rubin, Glickman, Steinberg & Gifford P.C.
Injuries arising from accidents cause unexpected financial burdens, but personal injury cases are designed to provide victims with legal recourse. Our highly qualified attorneys are prepared to seek financial compensation in your case. We represent clients throughout Bucks County and Montgomery County, PA, including Lansdale, Hatfield, Blue Bell, New Britain, Holland, and Chalfont. Reach out to us through our contact form.
The articles on this blog are for informative purposes only and are no substitute for legal advice or an attorney-client relationship. If you are seeking legal advice, please contact our law firm directly.