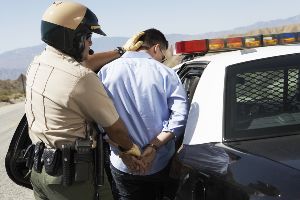 Over the past few years, police misconduct has been at the forefront of the cultural zeitgeist. There have been a series of high-profile incidents in which police officers used deadly force against perceived threats. While these incidents represent the worst possible outcome of police misconduct, there are several different ways in which the police abuse their power.
If you have experienced police misconduct, you should consult with a skilled attorney who can help you pursue justice. An experienced attorney will be able to evaluate the facts of your case and explain your legal options.
What Is Police Misconduct?
Police misconduct involves a law enforcement officer, or officers, engaging in violent or other illegal behavior under the color of law. Such conduct by an officer, or officers, usually results in one or more civil rights violations. Common examples of police misconduct include, but are not limited to, the following:
Excessive or unnecessary force
Forced or coerced confessions
False arrest
Inappropriate use of tasers, nightsticks, and pepper spray
Illegal search and seizure
Falsified evidence
Verbal abuse
Sexual abuse
Rape
Wrongful shootings
Racial profiling
Assault
Intimidation
Threats of violence
Inmate abuse
Wrongful death
If you have experienced any form of police misconduct, you should consult with an experienced attorney to discuss your legal options.
Police Misconduct and the Law
Police misconduct can involve federal and state laws, but most cases often become a matter of constitutional rights. If a victim's constitutional rights have been violated, the victim may file a claim against the federal government. There are several laws that govern police conduct, but some of the most commonly cited laws include:
The Fourth Amendment: Use of Excessive Force
The Fourth Amendment to the United States Constitution prohibits the use of excessive force in the course of an arrest, investigatory stop, or other seizure. Excessive force by a law enforcement officer is force that is objectively unreasonable under the circumstances.
The Fourth Amendment: Denial of Medical Care
Denying an injured person (even a person under arrest) medical care can be a violation of that person's Fourth Amendment rights. These claims usually arise during a police encounter involving one of the following circumstances:
Injuries to an arrested person are caused by the officer's actions.
The police encounter involves someone under the influence of drugs.
Someone experiencing a mental health breakdown requires prompt medical or mental health assistance.
A person who has been denied medical care may be able to seek justice against the responsible party. If you have been denied medical care during a police encounter, contact a skilled attorney who may be able to help you with your claim.
Section 1983 of U.S. Code 42
The other statute that informs police misconduct cases is Section 1983 of U.S. Code 42. This statute states that no peace officer can deny any resident or citizen his or her constitutional or federal rights.
Compensation for Police Misconduct
Recovering damages in a police misconduct case will depend on the severity of the misconduct and the nature of the injuries suffered by the victim as a result of the misconduct. The types of damages that one can recover in a police misconduct lawsuit include the following:
Compensatory damages: These include property damage, costs of medical care, loss of earnings if the person has missed work, and potential future loss of financial earnings.
Aggravated damages: These damages are awarded in the exceptional case where the police conduct was especially egregious and where the officer's conduct subjected a person to distress, embarrassment, and humiliation.
Exemplary damages: These are awarded when police misconduct amounted to an oppressive, arbitrary, or unconstitutional action. Exemplary damages are intended to serve as a deterrent to future wrongdoing.
Contact the Skilled Attorneys at Rubin, Glickman, Steinberg & Gifford, P.C.
At Rubin, Glickman, Steinberg & Gifford, P.C., our attorneys will work hard to hold police officers and officials accountable for their misconduct. If you have been the victim of police misconduct, do not hesitate to reach out to us today. We offer free consultations, and we look forward to serving you. You can contact us by calling (215) 822-7575 or visiting our website.