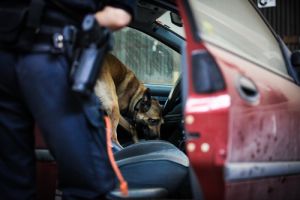 The Fourth Amendment of the United States Constitution explicitly protects citizens against unreasonable searches and seizures conducted by the government or law enforcement. Sometimes, however, these types of searches are legal and constitutional. This often becomes a sticking point in criminal cases involving alleged drug crimes or weapons offenses.
When Warrantless Home Searches by Police Are Legal in Bucks County, PA
Courts in Pennsylvania begin with this assumption that any warrantless search is unreasonable. A common criminal defense in cases is that the evidence was obtained illegally through a warrantless or unconstitutional search. There are exceptions to this rule. When consent is provided for a search, the police typically do not need to obtain a warrant. If someone who has authority to allow the police to search your home gives this consent, then the search becomes legal.
Reasonable Searches in Montgomery County Criminal Cases
If you have multiple residents in your home, then other occupants can provide their consent to search certain areas. For example, a roommate can allow the cops to search common areas. Similarly, children and housekeepers are permitted to authorize a search in certain reasonable circumstances. The children must be of reasonable age to understand the police officer's requests, and the child must appear to have apparent domain over the areas being searched. Children cannot under any circumstances give consent for the police to search areas such as locked containers or the parents' room.
Contact the Trusted Hatfield Criminal Defense Attorneys of Rubin, Glickman, Steinberg & Gifford in Pennsylvania
Every citizen accused of a crime in Pennsylvania needs to understand that any evidence collected during an illegal search should be inadmissible in the courtroom. If you think the search conducted at your home may have been illegal, then don't hesitate to seek out a PA criminal defense attorney who can help you. Our office can help protect your rights, defend your case, and fight for the best possible outcome in your situation. We defend clients against criminal charges in drug cases throughout Montgomery County and Bucks County, PA, including Lansdale, North Wales, Souderton, Telford, Newtown, and Holland. Get in touch with us now by using our contact form.
The articles on this blog are for informative purposes only and are no substitute for legal advice or an attorney-client relationship. If you are seeking legal advice, please contact our law firm directly.