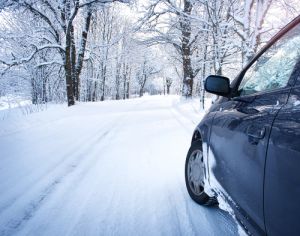 The winter weather conditions can easily lead to problems for drivers in the state of Pennsylvania and in other states where snowstorms occur quite frequently. The snow and slush can make it easier for drivers to lose control of their vehicles, potentially crashing into other vehicles while causing accidents that were difficult to avoid.
It is quite common to see congested roads in the state of Pennsylvania, especially during rush hour. When you add winter snow flurries and icy roads into the mix, it can turn into a recipe for disaster. Even safe drivers that do not attempt to go over the speed limit can end up getting into accidents simply because the conditions outside are so treacherous. When accidents occur because of the weather, officers are often called to the scene of the accident. In addition to getting officers involved, those that get into these weather-related accidents may need to get their insurance companies and attorneys involved.
The Unpredictable Snow
States like Pennsylvania are known for their difficult winters. While the weather is somewhat unpredictable, it is not uncommon for Pennsylvania residents to see several feet of snow throughout one winter season. When there is more snow on the road, there is a greater chance that someone will get into an accident while they are driving. It is necessary for drivers to move slower than they usually would while behind the wheel. They should not follow the car in front of them too closely in case the driver needs to stop at a moment's notice. Taking precautionary measures is the key to avoiding weather-related auto accidents.
Know the Risks Involved
There are states that hardly ever see snow falling and accumulating on the ground. Those drivers do not need to worry nearly as much about the difficult conditions on the road. When it comes to Pennsylvanians, snow is a major problem in the winter. Residents should always be cautious whenever they are going out for a drive. It becomes difficult to navigate the vehicle because the tires can begin slipping on the wet ground. Hydroplaning is something that drivers will need to worry about, too.
Many drivers will do what they can to try to avoid an accident. They might wear protective footwear that is made specifically for walking around in the snow and they might use an ice scraper to remove snow from their tires. There is still that risk of slipping while driving because the roads are wet. Anyone who is not sure what to expect when traveling throughout the state should turn the news radio on and listen to weather details to find out which roads are clear and which roads are dangerous. If a person is driving when the snow suddenly begins falling at a fast pace, the driver might want to pull over to a safe spot until the snow dies down.
Crashes That Occur During Winter Months
The crashes that occur during those cold winter months are often quite bad. Because the drivers might not see clearly, they could crash right into a vehicle and cause a chain reaction accident with multiple vehicles involved. Several vehicles could slide around due to the impact of the crash, blocking the side of the road where traffic is coming in from the opposite direction. These crashes can turn deadly in a matter of seconds.
While it is better to avoid going out and driving when it is snowing, not everyone has that option. Those that must get into their vehicles and drive should have a plan in place in case they get into an accident. Anyone involved in a car accident needs to seek medical attention to find out if they have any serious injuries, such as internal bleeding or broken bones. If none of the drivers involved in the crash have been severely injured, they will still need to gather details from one another and contact the police to make a report of the accident. Some drivers might even want to consider hiring a lawyer. Learn more about contacting an attorney ASAP after a Pennsylvania car crash.
Obtain a Lawyer in Pennsylvania
The insurance companies tend to give a hard time when claims are filed because of accidents that have occurred. Hiring a lawyer is usually a necessity because the lawyer can reach out to the insurance company and work on the negotiations while seeking compensation for the clients to cover the cost of vehicle damage and personal injuries.
Contact a Lansdale Personal Injury Lawyer to Discuss Your Car Accident Case in Pennsylvania
Did you or a loved one sustain serious injuries due to a car accident in Pennsylvania? Don't let the medical bills pile up while you wait for the negligent party or their insurance company to do the right thing. Right now, you need an aggressive personal injury attorney on your side, fighting to get you the compensation you need, want, and deserve. The skilled attorneys at Rubin, Glickman, Steinberg, and Gifford, P.C. represent clients injured because of car crashes in Colmar, Lansdale, Newtown and throughout Southeastern Pennsylvania. Call 215-822-7575 or fill out our online contact form to schedule a consultation about your case. We have an office conveniently located at 2605 N. Broad St. Colmar, PA 18915 as well as an office in Newtown, PA.
The articles on this blog are for informative purposes only and are no substitute for legal advice or an attorney-client relationship. If you are seeking legal advice, please contact our law firm directly.