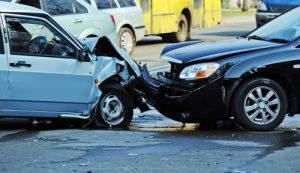 Car accidents cause a whole host of problems for victims. When one party was obviously negligent or reckless, they will be held financially responsible for the injuries and property damage. It's important for those involved in a motor vehicle accident to contact an attorney as quickly as possible to ensure they are rightfully compensated.
Contacting an Attorney is Time-Sensitive in Norristown, PA
Reaching out to an attorney as soon as possible will help you build a stronger case. There are several factors you should consider before choosing the right attorney for you, but don't take up too much time attempting to locate one because your case will become weaker over time. Contacting an attorney is time-sensitive because:
Some evidence needs to be preserved in a timely manner
Victims have a limited amount of time to pursue a lawsuit
Attorneys can protect you from undermining yourself through statements to insurance companies, law enforcement agencies or other parties
Attorneys will clarify confusing factors in your case
Attorneys can help push for timely settlement negotiations to resolve the dispute promptly
What Types of Evidence Will my Attorney Collect in Lansdale, PA?
Some types of evidence in accident cases can degrade or become lost over time, but an attorney can help put measures into place to quickly preserve certain evidence. An efficient car accident attorney will be seeking to collect records such as:
Medical bills
Repair estimates
Police reports
Witness statements
Physical evidence found at the scene
Photographs of the road conditions
Surveillance video of the collision
Black box data from the other driver's vehicle
Evidence of cell phone use while driving (social media posts, messages)
These types of evidence will help prove your claims and maximize your overall compensation award. Sadly, some of these types of evidence, such as surveillance video, can be lost when action isn't taken to preserve it very shortly after the crash.
Personal Injury Lawsuits in Newtown, PA
Individuals who suffer losses due to another driver's negligence deserve compensation, but the burden of proving who was at fault and the amount of losses sustained falls on the victim's shoulders. An experienced attorney can help you navigate through the complicated process of receiving the compensation you deserve. The sooner you contact an accident attorney, the better they will be able to assist you in your legal matters.
Contact a Colmar Personal Injury Lawyer to Discuss Your Car Accident Case in Pennsylvania
Did you or a loved one sustain serious injuries due to a car accident in Pennsylvania? Don't let the medical bills pile up while you wait for the negligent party, or their insurance company, to do the right thing. Right now, you need a personal injury attorney on your side fighting to get you the compensation you need, want, and deserve. The skilled attorneys at Rubin, Glickman, Steinberg & Gifford, P.C. represent clients injured because of car accidents in Lansdale, King of Prussia, Newtown, Doylestown and throughout Pennsylvania. Call (215) 822-7575 or email us to schedule a free consultation about your case. We have an office conveniently located at 2605 N Broad St, Colmar, PA 18915, as well as offices in Lansdale and Newtown, PA.
The articles on this blog are for informative purposes only and are no substitute for legal advice or an attorney-client relationship. If you are seeking legal advice, please contact our law firm directly.