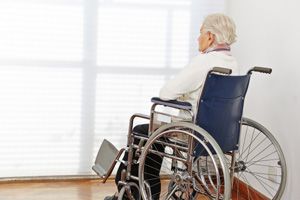 The families of elderly and disabled people in Pennsylvania commonly entrust the health, safety, and lives of their loved ones to the staff at skilled nursing facilities, which are more commonly referred to as nursing homes. They expect that these homes will provide round-the-clock care, along with engaging activities, assistance with personal care tasks and medications, and a healthy diet. These expectations are reasonable, given that federal nursing home reform laws require all of these provisions and many more, including the ability for an elderly or disabled person to participate in decisions about their healthcare and to be treated with dignity and respect.
Unfortunately, despite the required inspections of facilities that accept Medicare and Medicaid patients, many companies that own and operate nursing homes put profits ahead of the safety of their patients. Understaffing and other negligent practices place residents at risk of becoming injured or even dying as a result of abuse and neglect. If your loved one was harmed as a result of nursing home abuse, there are several services a knowledgeable attorney can offer to assist you as you seek compensation for the financial and psychological costs of the harm they suffered.
An Attorney Can Help You Determine Who to File the Claim Against
Whether a staff member was abusing your loved one in a nursing home or negligently failed to protect them from abusive acts committed by other residents, the organization that owns or manages the facility is usually liable for nursing home abuse, as they are responsible for instituting policies, best practices, hiring personnel, scheduling, and ensuring staff are properly trained. While staff members often face criminal liability for abuse committed against residents, injury claims stemming from that abuse are generally paid out through property or business liability insurance coverage.
It is not always apparent who owns a nursing home facility and whether the owner is the one who has control over the care that the patients receive. One of the services an attorney will perform to assist their clients with nursing home abuse claims is a determination of who had control over the property and the type of insurance coverage they have available to compensate the claim.
An Attorney Can Communicate With the Nursing Home's Insurance Provider
Insurance companies do not like to pay out on claims resulting from the negligence of their insured, as it impacts their bottom line. When an injury claim is filed against a liability policy, the case will be assigned to an insurance claims adjuster who will evaluate the claim and make decisions on matters of the liability of their insured and how much compensation is owed to the claimant. Claimants who do not have an attorney to manage communications are often left to deal with an unresponsive claims adjuster or a settlement offer that is far below what the claim is worth.
An attorney protects the value of their client's claim by managing communications with the claims adjuster. They have an understanding of the obligations that insurance companies have for their insured, the type of information that the claims adjuster needs to see in order to evaluate the claim, and also the tactics that insurance providers commonly use to devalue or even eliminate injury claims.
An Attorney Can Properly Value Your Claim
When someone is injured as a result of nursing home abuse, there are many types of impacts for which they can seek. The legal term economic damages refers to compensation that is received for the financial harm that the resident incurred, such as medical expenses or placement in a different nursing home. While other types of personal injury claims seek compensation for impacts on the sufferer's ability to work and earn an income, nursing home residents are generally retired or unemployed.
Courts in Pennsylvania have long realized that the impacts of an injury are not always financial. Individuals who have been abused in a nursing home facility suffer significant impacts as a result of the abuse. Non-economic damages involve compensation for these psychological impacts, including physical pain and suffering, emotional distress, and even the loss of the enjoyment of life. An attorney will carefully consider several factors, including the availability of insurance coverage, the severity of the injury that took place, and the changes that were experienced in the sufferer's outlook and behavior as a result of the abuse, to determine the value of the non-economic portion of the claim.
An Attorney Can Negotiate a Settlement or Fight for a Jury Verdict
One of the most important skills an attorney can have is the ability to negotiate. The vast majority of nursing home abuse claims are resolved through an out-of-court negotiated settlement with the at-fault facility's insurance provider, or directly with the facility. At the same time, it is important for the attorney to also communicate with the claimant in order to help them have a realistic understanding of how much their claim is worth and how high the settlement needs to be in order to constitute fair compensation for the claim.
If the insurance provider fails to fairly compensate the claim through either an outright payment or a negotiated settlement, the attorney can file a nursing home abuse lawsuit so that a judge or jury can hear the case and determine if liability has been proven, and how much compensation should be paid to the claimant. In most cases, nursing home abuse lawsuits in Pennsylvania must be filed within two years of the date on which the accident occurred.
If Your Loved One Suffered Nursing Home Abuse in Pennsylvania, Contact RGSG
According to the Centers for Disease Control and Prevention (CDC), more than 1.3 million people live in nursing home facilities in the U.S., and families depend on these facilities to treat their loved ones with the dignity and respect they deserve. The legal team at Rubin, Glickman, Steinberg & Gifford, P.C. understands how distressing it can be to discover that the facility you trusted to provide your loved one's care allowed abuse to occur.
To learn more about your legal options for seeking compensation for the injuries your loved one incurred in a nursing home and how we can assist you with your claim, contact us online or call (215) 822-7575.