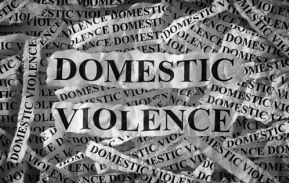 No one has the right to sexually or physically abuse another person. Unfortunately, these situations do happen more often than many people realize. If you are in this situation, you might not want to have the abuser charged with a crime, but you do have the option of receiving protection against that person by getting a Protection From Abuse Order (PFA). It can protect you from a person when they are causing you bodily harm.
Are There Certain Requirements?
If you need to file for a Protection From Abuse Order, you will need to be at least 18 years of age. You can file the order for yourself and for your children if you have any and are worried about their own safety. In order to get the order, you would need to be related to the person accused of abusing you by marriage or blood. You can still get the PFA against someone you are not married or related to if you happen to have children with that person. It is also possible to get protection from someone you were in a relationship with at some point in the past.
What is Considered Abuse?
Abuse is defined as something that can cause harm to another person, even if weapons are not used. Some different types of abuse would include:
Hitting someone
Committing an act of rape
Sexually assaulting a person
Stalking a person
Causing a person to fear for their lives
Preventing a person from being able to leave the home or enjoy their freedom
What Steps Are Taken to Receive the PFA?
If you are interested in filing for the Protection From Abuse Order, you are going to need to do so at the Court of Common Pleas Family Division. You should be able to file on your own, but you can also do so with help from an attorney.
When Does the Order Go into Effect?
When a judge feels that you do need to receive protection from the court due to the severity of the situation, he or she can provide you with a temporary order that goes into effect right away, even if the person accused of the abuse is not there. A second hearing will be scheduled and will usually take place within two weeks from when you initially filed for the PFA. Even if the court is closed due to a holiday or weekend, it is still possible to get the protection you need and are requesting. An emergency order is often provided by the Magisterial District Justice. If you are in fear of your life and have nowhere to turn, you should try to seek safety at a shelter for victims of domestic violence.
What Kind of Protection Is Offered?
When filing a petition, you will need to provide details of the events that transpired. A judge will review the petition and may then provide additional orders. These orders could include making sure the abuser gets removed from the household, establishing custody or ensuring that the abuser only gets supervised visits, requesting that the abuser provide you with support, and ordering the abuser to stop contacting you. These are just a few of the additional orders that a judge can make after reviewing the petition and finding out more about the situation.
When you have been granted a protection order, it goes into effect and you can receive the protection you are requesting while you are in the state of Pennsylvania. If you plan to move or leave the state to go elsewhere, you will need to bring a copy of the court order with you while you travel to a different location. A temporary order is good for about two weeks. The official order of protection is good for up to three years. It is even possible to get an extension on the PFA if that is something you need to do. Violations of the order can lead to serious consequences, including fines and jail time.
Contact a Colmar Family Law Attorney for a Consultation About Domestic Violence in Pennsylvania Today
If you are thinking about filing for divorce, or if you have already started the divorce process and are dealing with another matter such as child custody, child support, or division of assets, you need to speak with a qualified attorney. The Pennsylvania family law attorneys at Rubin, Glickman, Steinberg, and Gifford represent clients throughout the state, including Colmar, Lansdale, Newtown and throughout Southeastern Pennsylvania. We understand how challenging this time can be for you, which is why we will fight hard to protect your interests, and the interests of your loved ones, throughout the legal process. Call us at 215-822-7575 or fill out our confidential contact form to schedule a consultation. We have an office conveniently located at 2605 N. Broad St. Colmar, PA 18915 as well as offices located in Newtown, PA.
The articles on this blog are for informative purposes only and are no substitute for legal advice or an attorney-client relationship. If you are seeking legal advice, please contact our law firm directly.