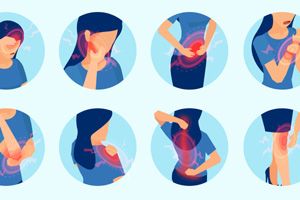 If you have been in a car accident, you may be worried about what comes next. There may be an additional concern if you are experiencing pain you suspect to have come as a result of your accident. Is delayed pain after a car accident normal? What should you do if you experience delayed pain?
At Rubin, Glickman, Steinberg & Gifford, P.C., we have a great deal of talent in personal injury and criminal defense law, so we may be able to answer a few of your questions. If you are wondering what to do, we have some suggestions.
What to Do if You Are Experiencing Delayed Pain After a Car Accident
Delayed pain after a car accident is more common than you might think. Many injuries that happen as a result of a car accident may not be seen or felt immediately, and this is likely related to the adrenaline and stress related to the situation.
If you are experiencing delayed pain after a car accident, we have a few suggestions for what you might need to do next.
Seek Medical Attention
If you're experiencing delayed pain after a car accident, you are strongly encouraged to seek medical attention. This is because a medical professional may be able to thoroughly assess the situation, determine potential causes of your injuries, offer the best possible treatment, and suggest measures to prevent your situation from worsening over time.
Contact a Lawyer
You may want to hire a lawyer experienced in personal injury law, especially if you are planning on taking legal action for your damages and losses. Your lawyer may be able to assist you in some of the following areas:
Legal talent
Negotiation skills
Handle insurance companies and legal representatives
Reduce stressors
Recommend next best steps
Refer you to high-quality medical providers
Provide resources with more information
Collect and analyze evidence
Maximize potential compensation
Reduce the level of fault for your accident
If you plan on taking legal action, it is strongly recommended you avoid representing yourself. Your qualified personal injury lawyer is far more likely to represent your case accurately, effectively, and favorably during hearings and negotiations. Because of this, it is highly suggested you hire a lawyer to represent you.
Get the Compensation You Deserve With Rubin, Glickman, Steinberg & Gifford, P.C. Car Accident Lawyers in Pennsylvania
At Rubin, Glickman, Steinberg & Gifford, P.C., we know how overwhelming car accident cases might feel, and we are dedicated to ensuring our clients never feel alone or under-supported during the legal process. We practice award-winning criminal defense & personal injury law in Pennsylvania. With over 65 years of experience in law, we have confidence in our abilities to get our clients the compensation they deserve.
If you think we might be able to help you in your case, you are more than welcome to reach out to our compassionate and talented legal team. If you would like to ask questions or review the details of your case with us, please get in touch by calling (215) 822-7575 or completing our contact form.