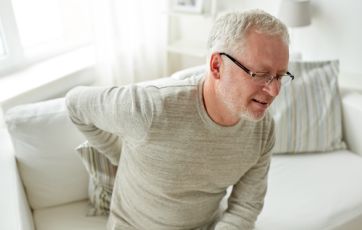 Millions of personal injury accidents occur each year in the United States, many of which result in significant injuries. These accidents can occur on the road when a person is driving their vehicle, but they also happen in other places, including hospitals, parks, parking lots, and swimming pools. If a person is injured or even dies because of someone else's negligence, the injured person or their loved ones could file a lawsuit to seek compensation to cover assorted damages.
Determining Who is Liable
While victims are often entitled to receive compensation for certain damages, they will need to prove that the defendant was negligent and caused their injuries to occur. Most personal injury cases occur because someone was negligent. In many instances, the defendant is supposed to provide a duty of care to the injured individual. For example, a doctor, surgeon, or even a registered nurse would need to take the duty of care seriously, providing the absolute best care to the patient. A driver on the road is supposed to act safely when operating the vehicle and should not allow distractions to get in the way of his or her ability to do so.
The victim needs to show that the duty of care was breached in some way or another. The doctor or surgeon could have made a poor decision, a driver could have run right through a red light, or a property owner could have neglected to make the victim aware of potential hazards. These are a few of the situations that could eventually lead to a person sustaining multiple injuries. It is the responsibility of the victim to offer proof of the injuries in the form of medical documents and statements from physicians. If the victim has plenty of proof, he or she may then sue for quite a few different types of damages, including:
Damage to property. If the injured person was in a car accident, their vehicle may be totaled and may want to recover funds to get a new vehicle.
Cost of medical bills. A person with multiple injuries would need to spend time in the hospital and might even have to undergo surgical procedures. The cost of medical bills could start to increase rather quickly.
Emotional suffering. Although accidents can lead to a lot of physical injuries, these accidents often cause a lot of emotional suffering and stress.
Loss of income. Someone with severe injuries would not be able to go back to work and as a result, lose out on income that he or she would normally have earned.
While these are some of the damages that are usually included in personal injury lawsuits, there are other damages that may be included, such as pain and suffering and punitive damages, too. When the victim includes specific damages in the lawsuit, the victim takes on the responsibility of providing proof of the damage to their property, the cost of their medical bills, the emotional trauma they have experienced, and the amount of money they have missed out on from being out of work. It may seem like a lot of work to gather the important documents to use as evidence, but it is necessary for victims that are seeking compensation and looking to overcome this unfortunate situation. An experienced personal injury attorney can help with this.
Click here if you have questions about how much your Pennsylvania personal injury case is worth.
Contact a Newtown Personal Injury Lawyer To Discuss Your Accident Case In Pennsylvania
Did you or a loved one sustain serious injuries due to a motor vehicle accident, slip and fall or medical malpractice in Pennsylvania? Don't let the medical bills pile up while you wait for the negligent party or their insurance company to do the right thing. Right now, you need an experienced attorney on your side, fighting to get you the compensation you need, want, and deserve. The skilled attorneys at Rubin, Glickman, Steinberg & Gifford P.C represent clients in Newtown, Doylestown, Lansdale, Norristown, and throughout Southeastern Pennsylvania. Call (215) 822-7575 or fill out our online contact form to schedule a free consultation about your case. We have an office conveniently located at 2605 N. Broad St., Colmar, PA 18915, as well as an office in Newtown, PA.
The articles on this blog are for informative purposes only and are no substitute for legal advice or an attorney-client relationship. If you are seeking legal advice, please contact our law firm directly.