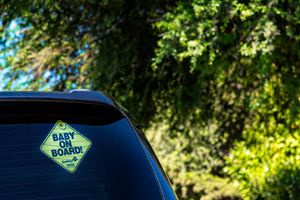 Driving while pregnant can be a little scary. Expecting mothers are likely already anxious about keeping their baby safe and having a healthy delivery without the added stress and trauma of a car accident. Even a minor fender bender can be stressful for expecting mothers. It can be difficult to tell if an unborn baby has been injured in the accident. A fetus can sustain severe trauma even when the mother is barely injured, which is why being in a car accident while pregnant can add a whole new level of anxiety and worry. 
Rubin, Glickman, Steinberg & Gifford, P.C., is an award-winning personal injury firm dedicated to ensuring our clients achieve the best possible results for their claims. Our talented personal injury attorneys have committed their careers to help victims recover the compensation they deserve. Handling a personal injury claim can be difficult for various reasons, but you do not need to do it on your own.
What to Do if You Are in a Car Accident While Pregnant
It is common to be disoriented after a car accident. The impact can cause a lot of confusion and fear, especially if you are not only thinking about your own safety. It can be easy to get overwhelmed and be unsure of what to do to keep yourself and your baby safe. In the unfortunate event that you are in a car accident while you are pregnant, here are a couple of steps to keep in mind.
Call Emergency Services
For more serious accidents, you can call 911, which will notify first responders and law enforcement. Law enforcement can assess the accident scene and determine if there is possible evidence of negligence. First responders can treat you and your unborn child for emergencies.
If the accident is minor, you can still contact the local police on their non-emergency line. They can send on an officer to guide you through the next steps or give you instructions. The important thing is to make sure that authorities are aware of the accident. Even in a minor accident, if there is damage to the car or you are injured and unsure if your unborn child is injured, it is vital to have a record of the incident for insurance claims.
Let the Response Teams Know You Are Expecting
Whether it is obvious or not, let the dispatchers, police, and EMTs know that you are expecting. Emergency personnel may have different protocols to handle expecting mothers to ensure the health and safety of the mom and her baby. Pregnancy can also dictate the types of medications that can be given to the mom. Knowing your status helps emergency personnel determine their next step to protect you and your child.
Get Medical Help
If you sustain serious injuries, it is a given that you will be taken to the nearest hospital. However, not all injuries are visible or felt right away. Knowing if the fetus is unharmed is even harder to detect. Signs that there may be trauma to the fetus include:
Abdominal pain
Loss of consciousness or feeling light-headed
Bleeding or spotting
Severe headache
A change in the baby's movement
Swelling of the fingers or face
Persistent vomiting
After an accident, people can sometimes feel okay and skip getting checked out, only to have the pain show up later. As an expecting mother, even if you feel okay, it is important to get yourself checked out for yourself and your unborn baby.
Contact a Skilled and Trusted Car Accident Attorney Today
Finding out that you are pregnant can be an incredibly exciting time. Even when you get into a car, you do not expect that excitement to go away. No one leaves their home thinking they will get into an accident, but unfortunately, it happens, and what's worse is that it is often preventable.  
At Rubin, Glickman, Steinberg & Gifford, P.C., we believe in holding people accountable for their negligent actions, especially when they place the lives of others at risk. With over 65 years of experience, our talented lawyers can help you build a strong claim to pursue the compensation you deserve. Complete our contact form or call (215) 822-7575 to schedule a consultation today.