Car accidents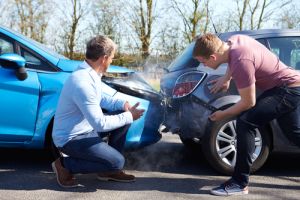 are scary, and they often leave victims with a lingering sense of insecurity for a long time after the initial incident. In severe auto accidents, it can be traumatizing attempting to recall certain details about the moments just before, during, or after the crash or collision. It's advisable that accident victims begin keeping a journal of notes about the event, details, financial losses, emotional distress, and the extent of injuries while recovering to help in the process of a personal injury claim.
Document Everything in Your Chalfont Auto Accident
While a detailed record of memories alone won't be considered conclusive evidence in court, it's possible that you may remember a crucial detail that can be verified by other evidence or witness statements. This detail may have been overlooked otherwise. Additionally, having a detailed journal is more reliable than attempting to remember all of your losses. Your journal entry about the motor vehicle accident event should include things like the current weather, things you saw, and things you heard during or after the accident. Your personal injury records need to detail your doctor's visits, prescriptions, side effects, and symptoms of the injury. Financial losses should be recorded, and any missed time from work should be documented.
Contact the Top-Rated Quakertown Personal Injury Lawyers at Rubin, Glickman, Steinberg & Gifford in Pennsylvania
Our firm handles a wide range of legal issues, and we are highly versed on the types of evidence which will sway courts in personal injury cases. Our attorneys are prepared to help you collect the necessary evidence and fight for your rightful compensation in a car accident claim in Quakertown, Perkasie, Norristown, King of Prussia, Ambler, or Chalfont, Pennsylvania. You can contact our law firm by using our online form, and we will reach out to you as soon as possible regarding your personal injury claim.
The articles on this blog are for informative purposes only and are no substitute for legal advice or an attorney-client relationship. If you are seeking legal advice, please contact our law firm directly.