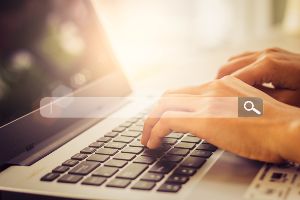 There is so much to see and do online that you could spend hours simply going from one website to the next. However, sometimes, your Internet browsing habits can land you in hot water. This is especially true if your online browsing leads you to adult sites featuring younger individuals than the site lets on. There are many ways that your Internet browsing habits can inadvertently result in a child pornography charge, which can impact your entire life.
If you find yourself facing such circumstances, reach out to Rubin, Glickman, Steinberg & Gifford P.C. as soon as possible. As a premier Pennsylvania child pornography lawyer, we understand that you can sometimes click too fast or unintentionally view something online that you did not mean to view. When this happens, you need a legal team with the necessary experience to help you quickly and effectively.
What Constitutes Child Pornography?
Typically, child pornography is characterized by video, photography or any depiction of a sexual act performed or simulated on a person under 18. It includes any material filmed or viewed in traditional cinematic formats and computer technology of any kind. The concept also includes books, pamphlets, slides, magazines or any other media format.
Child pornography charges may be levied against anyone who creates this kind of material and those who view, sell, trade, or possess it.
How Your Browsing Habits May Derail You When It Comes to Child Pornography
While Internet browsing in your home might seem like an opportunity to engage in private activity, it can sometimes result in unforeseen consequences. There are many ways that you might inadvertently encounter this kind of material online.
Participating in forums or chat rooms
Since forums or chat rooms are purposefully lax on regulation to encourage everyone to participate honestly, you may inadvertently participate in one in which people share images or other links to child pornographic material. Your browser may store cached material. As such, even if you disapprove of the imagery you're seeing, your computer may preserve a copy of it, implicating you in criminal activity.
Engaging in file sharing
Peer-to-peer file sharing is another common way that people engage in online activity. Browsing through peer-to-peer files can be dangerous if you unknowingly download a file to your computer that has any elements of child pornography contained within it.
What Should You Do If Online Browsing Inadvertently Results in a Crime?
One of the reasons it is essential to work with a premier Pennsylvania sex crimes lawyer is because you will need such a tough defense to guard against this kind of charge. At Rubin, Glickman, Steinberg & Gifford P.C., we understand that things are not always what they seem when it comes to online activity. Our team will implement the best possible legal strategy to ensure an optimal outcome for your case. We look at everything from how the evidence in your case was obtained to the nuances of the specific media.
Given the severity of these cases, you must obtain representation as soon as possible. The state pursues child pornography charges aggressively, so even if you are caught up in charges from unknowingly browsing material online, you need the help of a qualified Pennsylvania sex crimes lawyer immediately.
Seek Guidance from a Pennsylvania Sex Crimes Lawyer
Suppose you have inadvertently found yourself in the realm of possible child pornography issues because of your Internet browsing habits. In that case, the first thing you should do is consult with a Pennsylvania sex crimes lawyer. Rubin, Glickman, Steinberg & Gifford P.C. has more than 65 combined years of experience in helping clients out of situations in which they faced legal charges despite a lack of intent regarding online browsing habits.
When you need an attorney you can trust, the team at Rubin, Glickman, Steinberg & Gifford P.C. is the best place to turn. We are an award-winning law firm with many accolades to our credit, including U.S. News—Best Law Firms 2021 and AV® Preeminent Peer Review Rating by Martindale-Hubbell®. Schedule a free consultation with an expert Pennsylvania criminal defense lawyer today by calling 215-822-7575 or contacting us online. We are located right off Route 309, in Colmar, Hatfield Township, and offer free and convenient parking. We also maintain a Newtown, PA location.