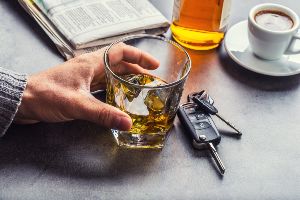 In 2020, the Pennsylvania Supreme Court ruled that police must have a warrant in order to conduct blood draws. However, there are still a handful of emergency situations in which law enforcement can still take your blood without your consent. For DUIs, this means that in the majority of scenarios, a police officer will need a warrant in order to issue a blood draw to a potential suspect. This also means that if the police violate your rights by illegally conducting a blood draw without a warrant, the so-called results of the blood draw cannot be used to prove your guilt in court. 
If you believe your blood was drawn without a warrant, you should contact a skilled Pennsylvania DUI lawyer. An experienced attorney can examine the factors surrounding your case and assist you with having any results from an illegal blood test removed from your case. Here is some important information to know on blood draws in Pennsylvania. 
Blood Draws on Unconscious DUI Suspects 
In accordance with the new law passed by the Pennsylvania Supreme Court, blood draws on unconscious DUI suspects are illegal without a warrant. The court's decision draws on both the implied consent statute and Pennsylvania's state constitution. 
The implied consent statute assumes that Pennsylvania motorists are considered to have provided consent to chemical tests when suspected of a DUI by simply being a motorist in the state. However, motorists do have the right to revoke this implied consent and instead receive administrative penalties, such as a driver's license suspension. But if a driver is unconscious, then they cannot choose to revoke their implied consent, which is their legal right. 
Additionally, both the U.S. and Pennsylvania constitutions prohibit unreasonable searches. Drawing blood from an unconscious suspect without a warrant in situations where a warrant could easily be obtained would be considered an unreasonable search and would most likely be considered illegal. 
While the supreme court decision does make the majority of blood draws without a warrant illegal, there are some circumstances in which the police may take a blood draw without your consent or a warrant. Additionally, even if the police do not conduct a blood draw, they may try to collect evidence against you in other ways. The best way to ensure your rights are protected is to work with a criminal defense attorney. 
When Can the Police Perform a Blood Draw Without a Warrant?
In 2013, the U.S. Supreme Court ruled that a blood draw is a search that falls under the Fourth Amendment. However, it must be a "reasonable" search. The following situations are classified as reasonable searches:
A police officer receives a warrant for a search

A suspect consents to the search

An officer in a situation with exigent circumstances that justifies their reason for conducting the search. For example, in a DUI case, an officer could conduct a search without a warrant if the destruction of evidence was imminent. 
Every situation is unique, and there is no hard rule for when police can take a blood draw without a warrant. In general, the police can perform a blood draw without a warrant and consent if it would have been unreasonable for them to receive a warrant. 
Get Help from an Experienced Pennsylvania DUI Attorney Today
If you have been involved in a DUI in Pennsylvania, you will need to secure expert legal counsel. A skilled attorney can make sure any illegal evidence is removed from your case. At Rubin, Glickman, Steinberg & Gifford, our DUI attorneys are committed to helping minimize the penalties associated with a DUI arrest. For over 65 years, our criminal defense attorneys have advocated for our clients' best interests in Montgomery County and throughout Pennsylvania. To schedule a free case review with a skilled personal injury lawyer, complete a contact form or call today at 215-822-7575.