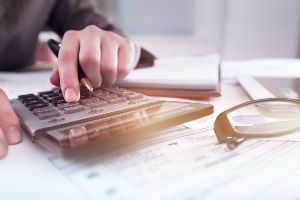 An injured person in Pennsylvania may suffer significant financial, physical, and mental losses due to another person's wrongful act. If you've recently been hurt in a Southeastern Pennsylvania personal injury accident, you may be considering taking legal action. You may have the option of seeking legal counsel to obtain compensation for your injuries. When researching lawyers, you will find that most personal injury lawyers are paid through contingency fees.
At Rubin, Glickman, Steinberg & Gifford, we understand how overwhelming it can be to pay hefty upfront fees after incurring hefty medical bills. Being unsure of whether you might be able to afford a personal injury lawyer is one of the main reasons victims may be hesitant to seek representation after an accident. When a person is struggling to cover medical costs and cannot earn an income due to their injury, they will need legal assistance that is efficient and cost-effective. This is where attorney contingency fees come into play.
What Are Contingency Fees? 
When someone causes you harm through negligence, you may be entitled to receive compensation for damages such as medical bills, lost wages, or emotional distress. Essentially, the job of a personal injury attorney is to establish the liability of the at-fault party or insurance company for your injuries. With that, the at-fault party or the insurance company will be responsible for compensating you.
Lawyers who offer representation on a contingency receive compensation for their services only if their clients receive a settlement. Personal injury attorneys receive a portion of the settlement. Usually, the amount is a specified percentage of the award. Attorneys who work on a contingency are not paid if they fail to obtain compensation for their clients. As a result, clients do not need to pay out of pocket to pursue an injury claim. 
How Do I Agree to a Contingency Fee? 
To fully understand the terms of a contingency fee, speak to your attorney beforehand and have them go over all the details with you. You should have received a written statement from your attorney explaining that in the event that the claim does not win, you will not be liable to pay attorney fees. Furthermore, they should specify exactly what you have to pay for and what each of you is responsible for to maintain a successful attorney–client relationship.
Consultations with your lawyer cover these topics, and they are also specified in your contingency agreement or contract. As part of this document, you are explicitly informed of what fees you will be liable for. The agreement, when signed by the lawyer and the client, establishes a legally binding contract.
Other Services You May Be Financially Responsible For 
Along with the contingency fee, a settlement amount is also reduced by other costs and expenses. In most personal injury cases, lawyers will cover the majority of any upfront costs, eliminating any out-of-pocket expenses. A contingency fee agreement specifies that these expenses will be refunded.
Those expenses will be deducted from the client's portion of the settlement. Priority is given to attorney fees, followed by the costs of pursuing your claim. Accordingly, a percentage of your settlement will be used to pay the lawyer, and any remaining costs will be deducted from the rest. During the course of a lawsuit, personal injury attorneys normally cover the following expenses and costs:
Deposition expenses

Fees for expert witnesses

Filing fees

Investigator costs and time

Health consultations

Costs associated with travel

Witness fees
Contact a Trusted Injury Lawyer in Pennsylvania for Help 
We understand that many people may be apprehensive toward attorney fees when they don't know what to expect. Rest assured that you won't be charged a penny if no recovery is made on your behalf. At Rubin, Glickman, Steinberg & Gifford, you will be fully informed about all steps of the legal process and associated costs, allowing you to sign your contingency fee agreement with confidence.
When an injured person struggles financially through no fault of their own, they deserve the highest quality legal representation. You have a right to fair compensation, and we will fight for it. Call 215-822-7575 or complete an online contact form to get started on your case today.