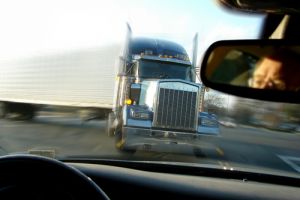 Trucks and semis are massive in comparison to the standard sized vehicle. When the two collide with each other, the results can be devastating. The financial repercussions of a trucking accident can be quite steep, so it's not uncommon for the involved parties to suffer through an extensive investigation into the potential causes of the collision. Once the at-fault parties are identified, they will be held liable for the damages.
Punitive Damages in Trucking Accidents in King of Prussia, PA
Trucking accidents can cause severe, life-long injuries. Due to the nature and extent of these types of motor vehicle crashes, victims often pursue punitive damages. Punitive damages are not intended to compensate the victim but rather to punish the at-fault party. Courts believe these additional damages can help deter the at-fault party from acting similarly in the future. Most often, victims will argue that the at-fault party's behavior amounted to gross negligence by violating state or federal regulations, traffic laws or other duties of care.
Considerations in Trucking Accidents in Lansdale, PA
Trucking accidents are more complicated than other types of car accidents because multiple parties may have contributed to the crash. The truck driver, the trucking company, the manufacturer of the truck and the loading company all play a specific role in preparing and moving cargo. Any of these parties may be found responsible for a truck accident. Following are some important factors to consider when attempting to determine fault:
• The truck driver's conduct
• Negligent hiring
• Negligent retention
The motor carrier who employees the trucker has a duty to comprehensively inspect the applicant's driving history. Failing to adhere to these regulations may be considered negligent hiring. Likewise, a trucker who has several complaints or previous violations and has not lost his driving privileges may be considered negligent retention.
Trucking Accidents in Newtown, PA
Building a case after a trucking accident is time-consuming, but there are multiple ways to obtain the driving history of the trucker involved in your case. Records may be obtained through:
• Freedom of Information Requests
• Open Record Act Requests
• Records from the driver's county
• Information pulled from safersys.org
• The trucker's application for employment
• The trucker's qualification file
• Documentation from 1-800 How*s My Driving
Contact a Colmar Personal Injury Lawyer to Discuss Your Truck Accident Case in Pennsylvania
Did you or a loved one sustain serious injuries due to a truck accident in Pennsylvania? Don't let the medical bills pile up while you wait for the negligent party, or their insurance company, to do the right thing. Right now, you need a personal injury attorney on your side fighting to get you the compensation you need, want, and deserve. The skilled attorneys at Rubin, Glickman, Steinberg & Gifford, P.C. represent clients injured because of truck accidents in Lansdale, King of Prussia, Newtown, Colmar, Doylestown and throughout Pennsylvania. Call (215) 822-7575 or fill out our online contact form to schedule a free consultation about your case. We have an office conveniently located at 2605 N Broad St, Colmar, PA 18915, as well as offices in Lansdale and Newtown.
The articles on this blog are for informative purposes only and are no substitute for legal advice or an attorney-client relationship. If you are seeking legal advice, please contact our law firm directly.