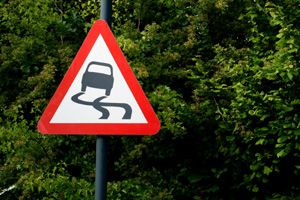 When it comes to Pennsylvania car accident statistics, PENNDOT data shows there were 104,475 traffic crashes in Pennsylvania in 2020. The likelihood of being involved in an accident is, unfortunately, very high. More to the point, there are a variety of different types and causes of car accidents, mostly involving the negligence of one or both drivers. But what if you are involved in an accident where you tried to avoid another car? Even the most careful driver on the road can make split-second reactions, like swerving to avoid an accident that puts others in danger. 
While you were technically at fault for this type of crash, a skilled Pennsylvania car accident attorney can help you prove that there were other factors that caused you to make the decision you did and that the accident would have never happened if the other driver did not cause you to make that snap decision.
Can You Avoid a Swerve Accident?
When you swerve or over-correct to avoid one accident, it is a knee-jerk reaction. Not surprisingly, trying to avoid one accident by swerving or other means that you will probably lose control of your car, which will lead to another accident. While problematic, there are actions to take that can help you potentially avoid a swerving accident, such as:
Maintaining adequate driving distance
Observing correct speed for road conditions
Avoiding distractions
Driving defensively
Using extra care at intersections
Again, even with these precautions, being forced to swerve is likely going to lead to a further accident. When a "no-contact" accident happens, there are certain steps you will need to take to protect your claim.
What Should I Do If I Have Been in a No-Contact Accident?
Swerve accidents, even if they occur because of your well-intentioned action of avoiding another accident or obstacle, can cause serious injuries. Furthermore, due to their nature, it can be difficult to prove who was at fault. If the actions of a negligent driver caused you to crash, here are the steps you should take:
Try your best to identify the phantom driver
Contact law enforcement
Get eyewitness statements
Inform your car insurance company and check your policy
In addition to these steps, our knowledgeable car accident attorneys can walk you through the claims process with your insurance carrier, and potentially with another driver's insurance carrier.
How Do You Prove a "Phantom Driver" Caused Your Accident?
In instances where a "phantom driver" causes you to swerve into another accident, your insurance carrier will likely classify the claim as "uninsured motorist" coverage, or a UIM claim. To prove the situation was as you say and pursue coverage, you will have to demonstrate the physical damage to your car consistent with that type of accident. You will also be required to produce a police report made right after your accident occurred.
Also, you will possibly have to rely on eyewitness statements. Eyewitness statements will be crucial, because there will likely be no police report or other evidence that will be available to corroborate what happened.
Working With a Pennsylvania Car Accident Attorney
In a lot of cases, trying to avoid an accident can likely cause another, more complicated one. Car accidents involve many split-second reactions with a variety of contributing factors. At Rubin, Glickman, Steinberg & Gifford, P.C., our primary focus is on making sure our clients are healing and getting the medical attention they deserve. With over 65 years of experience in car accident cases, our attorneys are equipped to serve you in your time of need. Our team of compassionate attorneys and legal staff will work diligently to ensure that the maximum value of your case is being pursued while you focus on your recovery.  
If you have been injured in an accident, or if you have any further questions about dealing with the insurance companies, call our Bucks or Montgomery County offices today at (215) 822-7575 or contact us online.