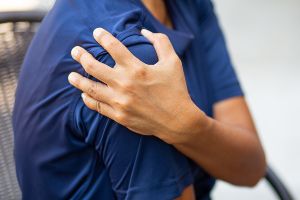 An injury or illness that occurs prior to an insurance claim or personal injury lawsuit in Pennsylvania is referred to as a pre-existing condition. Having a pre-existing injury can restrict the amount of money an insurance company will pay out or what a jury will award in a lawsuit. Specifically, insurance companies will often claim that any injuries or damage a claimant suffers is due to the patient's pre-existing condition instead of the accident in question.
A personal injury attorney is essential if there is any chance that your insurance claim may be denied due to a pre-existing condition. The Pennsylvania injury lawyers at Rubin, Glickman, Steinberg, & Gifford help victims with pre-existing conditions obtain maximum compensation. As for now, here is some valuable information on pre-existing conditions, laws, and insurance, which you should find helpful as your situation progresses. 
Pre-Existing Conditions: Why You Need to Disclose Them
If someone has been injured in an accident, they should always be honest with their injury attorney about any preexisting conditions. A victim's chances of obtaining a fair settlement can be diminished without adequate disclosure of these conditions.
It is essential to disclose injuries, particularly when a new injury affects the same areas or presents similar complications as an old injury; otherwise, a claim may be compromised. Victims are advised to disclose all pre-existing injuries and to work with doctors to establish the extent to which the accident aggravated them.
During accident investigations, insurance adjusters or opposing attorneys may conduct additional investigations of a claimant with no prior history of injuries or complaints. As a result, an insurer may deny a subsequent claim based on the member's prior injuries and claims history.
Is It Safe to Hide a Pre-Existing Condition?
Providing the insurance company with the truth about your medical condition before the accident may aid a favorable legal result as well as enhance your chances of getting a fair settlement. However, denying or hiding a past condition can set one up for failure, and court sanctions may result from the failure to disclose the condition.
What Is the Eggshell Plaintiff Rule?
People with pre-existing health conditions are usually more vulnerable to car accident-related injuries. However, no victim is any less entitled to compensation because of that. According to the eggshell plaintiff rule, defendants cannot rely on the plaintiff's prior injury conditions to dismiss their liability. In other words, the doctrine ensures that plaintiffs who suffer damages caused by someone else's negligence receive adequate compensation regardless of their health. In the event that the pre-existing condition made the plaintiff more susceptible to more extreme injuries than would usually result in an accident, the defendant is still liable for the entirety of the damages the plaintiff has sustained.
Insurers instruct their adjusters to assert any and all previous injuries as a way to reduce their financial liability. Clearly describing the conditions you have prior to and after an accident is crucial so that you can be appropriately treated and compensated. 
Medical Records Are Vital in Car Accident Claims 
Even though they can make injury claims more difficult, pre-existing conditions may actually give a better insight into what happened at the time of the accident. There is no right or wrong way to measure how someone has suffered a subsequent injury, but judges, juries, and attorneys can use prior injuries as one approach. The important thing is for an injury attorney to work with your doctors to provide honest, objective documentation.
Obtaining medical records is also crucial to negotiating a settlement or winning a lawsuit. Medical experts can provide their professional opinion and give their insights regarding the cause of your injuries, the medical treatment for which you want to be compensated, and the likelihood that you would need more treatment in the future. When you become permanently disabled because of an injury, medical records can serve as proof of your impairment. These medical records can be used by personal injury attorneys to establish how the accident aggravated a victim's health problems and to what extent. 
Contact a Pennsylvania Car Accident Lawyer for Guidance
Successfully pursuing an injury claim requires an understanding of how they work. If you have ongoing and previous medical conditions that were made worse by your recent injury, a qualified accident lawyer can help you build a stronger case to help obtain compensation for your losses.
If you or a loved one was injured in a personal injury accident, do not attempt to navigate the challenges of the Pennsylvania legal system on your own. Get the help you need from an experienced PA injury attorney. Contact Rubin, Glickman, Steinberg & Gifford today to schedule an initial consultation by calling 215-822-7575 or completing an online contact form. Let us put our 65 years of experience to work for you and help you pursue the full and fair financial compensation you deserve.