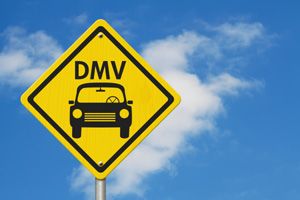 Moving brings a lot of excitement and potential headaches. Whether you are moving into Pennsylvania or just somewhere else within our state, there are certain requirements that you will need to meet in order to keep the proper authorities updated. One of the most important initial steps to take is to update the address on your driver's license with the Pennsylvania Department of Transportation (PENNDOT.)
Failing to take this important step could result in the suspension of your driver's license, which brings a whole other host of problems. Driving is essential to everyday life, whether it be driving to work or getting your children to and from school. If you or a loved one need help navigating the various steps required by PENNDOT, our experienced attorneys at Rubin, Glickman, Steinberg and Gifford can help.
Do I Need to Update My Address After Moving?
According to PENNDOT, you are required to update your address within 15 days of your move. This must happen regardless of whether your move is within the state, from another state, or even if you are moving outside of Pennsylvania. Because this is such a crucial step in the process, PENNDOT has established several methods for doing so. As it stands, you can update your address in one of the following ways:
In person at your local DMV branch
Online
Mail
Telephone
Not only will you have to update your address within 15 days, but you will also need to update your registration and any other driver's license information that may have changed.
How Do I Update My Driver's License Address After Moving?
Given how important updating your address (and other information) is, there is a clearly defined procedure for doing so:
Visit the PENNDOT login page for online driver's license updating.
Carefully read the instructions, fill in your credentials, and follow through the process to update your address.
Once you reach the page, you will need to provide your date of birth, last four digits of your social security number (SSN), and your driver's license or photo ID number.
Again read the instructions carefully and follow the prompts to complete the process.
Scan and upload any additional documents or information.
Pay the fee online by credit card.
Once the updating process is complete, you can then decide if you want to purchase a replacement license.
It is also important to have the required documentation on hand to complete the updating process, which includes:
Proof of Signature
Proof of Residency
Proof of Social Security Number
Date of birth
Change of address form
If you are not eligible for the online address change or just want to do it the old-fashioned way, you can visit your local DMV branch and submit the address change form.
What Happens if I Don't Update My Address?
You may be wondering why Pennsylvania is so stringent about making you update your information on your driver's license after moving. The biggest reason is being able to locate you, should you commit a traffic violation, be involved in a car accident, or fail to pay a toll. Because of the various driving mishaps and the subsequent fines they incur, efficiently tracking your information is important to the authorities.
The process is relatively simple, so it is in your best interest to complete the requirements to avoid punishment altogether.
Contact Experienced Pennsylvania Defense Attorneys
Seemingly every day, Pennsylvania drivers incur a number of varying violations, either on the road or off. If you have just moved to Pennsylvania or have moved somewhere else within our state, updating your address and other information is a strict requirement. In the event you forget and are facing consequences, Rubin, Glickman, Steinberg and Gifford can help you through the process.
For over 65 years, our firm has built a reputation for working diligently to reduce or even eliminate all traffic or driving related charges against you. Call (215) 822-7575 or complete a contact form on our website to schedule a free consultation.